When any home appliance breaks down, it's not just a minor annoyance, it can disrupt the usual rhythm of life and ruin plans. Our best Ajax home appliance repair technicians are ready to help you fix any model or type of appliance. We have been repairing ovens, stoves, dishwashers, refrigerators, washing machines, dryers and other household appliances for many years.
Appliance Repair Toronto technicians are well-trained to ensure the strictest quality standards and customer satisfaction. We are proud to offer a full warranty on every repair and excellent same-day service, regardless of its complexity.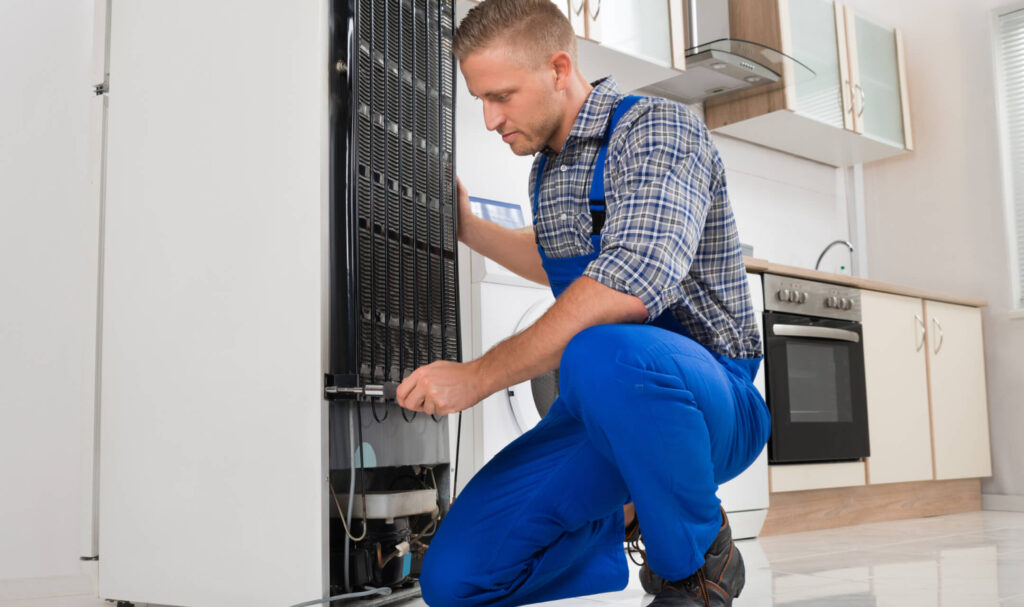 We strive to eliminate the stress and tension associated with repairing your appliances and instead focus on your convenience. We use the best tools and techniques to offer high-quality services that are fast, thorough and cost-effective. We are known for our efficiency, effectiveness and professionalism. That is why we are the ideal option for repairing your devices in Ajax.
Leading appliance repair services in Ajax are available
Is your refrigerator's cooling system not working well, dishes come out dirty, or you've noticed a puddle of water beneath the washing machine? When an appliance is broken, all you have to think about is getting it fixed as soon as possible and returning to your regular routine. We know that repairs to appliances can be a major inconvenience. That is why we work hard to provide you with the fastest, most qualified appliance repair services in Ajax.
Refrigerator repair
A refrigerator breakdown is an emergency that requires an immediate response. A noisy operation, a defective compressor or thermostat leak, a faulty motor or no light – all these issues, and more, can be easily eliminated by our qualified pros! We repair every brand of refrigerator. With modern equipment and experience – there is no issue that we can't solve. Our best fridge repair experts in Ajax have extensive experience with different models and brands of fridges. They can quickly restore your appliance to its original state.
Washing machine repair
Broken down washing machine? Don't worry. Appliance Repair Toronto will provide you with fast, cost-effective repairs. Our team of experts is experienced in repairing a variety of laundry equipment, regardless of the breakdown. Whether your laundry equipment is making excessive noise or has power issues, our technicians can help. We offer efficient washing machine repair in Ajax!
Dishwasher repair
Appliance Repair Toronto knows how frustrating a dishwasher malfunction can be and how it affects the day-to-day operation of your kitchen. We work throughout Ajax and the surrounding areas, which means that no matter where you live, we are always ready to help you. Our technicians are certified to repair various models of dishwashers. They work on a "fix or replace" basis, so you can rest assured that your dishwasher breakdown will always be fixed. You do not have to wait for dishwasher repair in Ajax.
Dryer repair
Wet laundry or drum not spinning, overheating issues, excessive noise, and vibration. We have seen it before and know how to help you. A dryer not working properly can be dangerous, so if you experience any of these problems, contact us immediately. Our service vans always have a large stock of spare parts, which allows us to provide dryer repair services in Ajax at the highest level.
Oven repair
Oven malfunctions are rare, but they can ruin your evening. Contact us if your oven does not heat up enough, overheats, bakes unevenly, or does not regulate the time or temperature correctly. We are available to answer your questions at any time and schedule an appointment for you as soon as possible. If you choose Appliance Repair Toronto, you will get the experience and knowledge of our factory-trained technicians directly to your front door to assist you with any oven repair needs.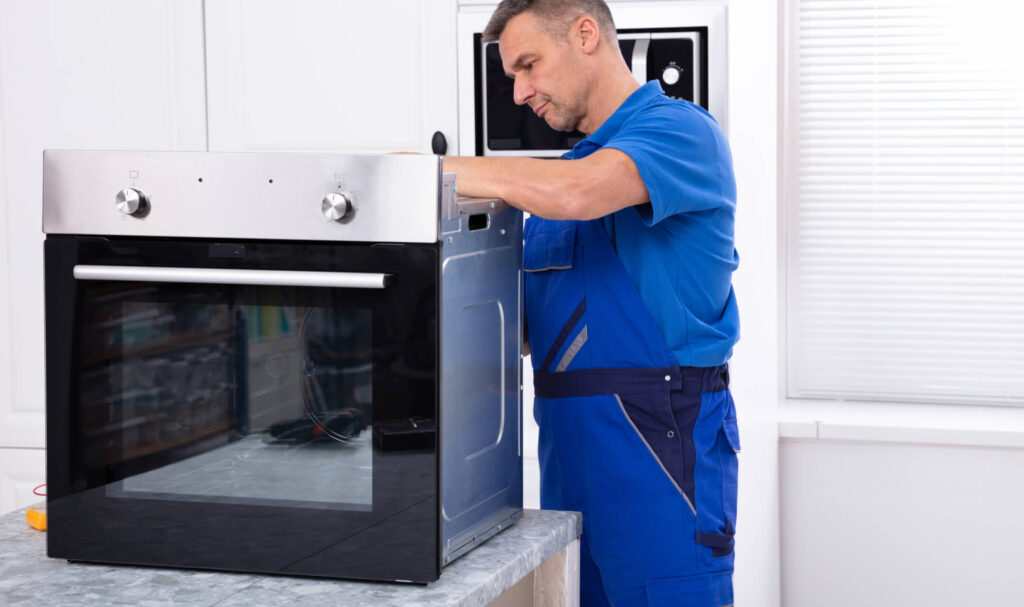 Stove repair
Stoves are an integral part of the modern kitchen, so when it breaks down, you must get help immediately. Appliance Repair Toronto provides the fast and reliable assistance you need to get your stove repaired. Our experts are ready to help you in any way we can.
When you call Appliance Repair Toronto, you hire dedicated, enthusiastic, passionate, and highly trained professionals. We are grateful for our customers' trust in us to make their homes comfortable and all their appliances work.