We all rely on the appliances in our homes and expect them to work efficiently and smoothly. We guarantee to offer the highest quality appliance repair and service in Whitby, no matter what service you need. Appliance Repair Toronto offers high-quality services, ensuring that our staff with experience and knowledge will manage each project. We are happy to help and assist our customers at any time of the day or night.
We have the equipment to repair household appliances in Whitby. We are able to quickly identify any problem related to dryers, washers, refrigerators, dishwashers, and other home appliances. Appliance Repair Toronto has helped many customers enjoy stress-free days.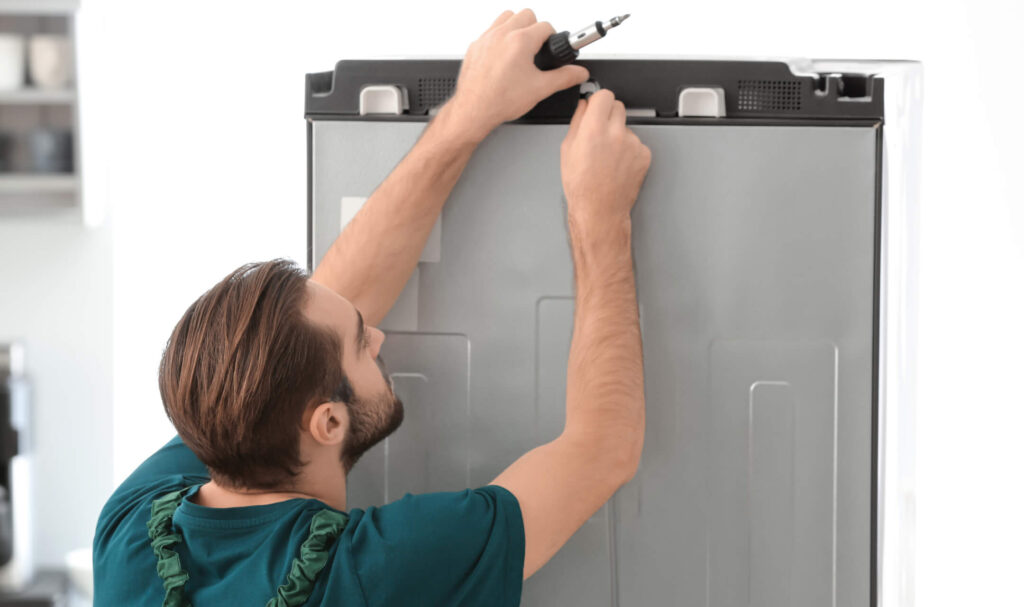 Emergency service available on the same day, free diagnostics of the equipment before starting the repair, only original components, and transparent pricing – all this you will get when working with us. Rest assured that our Whitby appliance repair service will delight you from the first call to the final handshake. Our customer satisfaction is our top priority, as evidenced by the many positive reviews we have received from our customers.
Finest Appliance Repair Services That Will Surpass Your Expectations in Whitby
Dishwashers that aren't working, ovens that don't respond, and, worst of all, refrigerators and freezers that aren't keeping food cool could leave you scrambling for solutions. You're looking to get the issue fixed swiftly and inexpensively when a major appliance malfunctions. Be assured that we are here to help, offering appliance repair services throughout Whitby at the best prices.
Washing Machine
Our experts will quickly identify the issue with your washing machine and advise you on the best course of action. They'll get spare parts from our inventory in case your washing machine requires them. You can rest assured that your equipment will be back functioning as soon as possible, no matter if there's a problem with the control panel, drum or other internal components. Numerous customers are happy with their stress-free laundry days thanks to us. We fix washing machines in Whitby, whether they are top-loading or front-loading, semi-automatic or automatic.
Refrigerator
Refrigerators are household appliances that play an important role in modern households. If the refrigerator performs its function as intended, it provides significant cost savings and improves people's health and comfort. Refrigerators are not flawless. Most malfunctions are not serious. Most often, refrigerators are repaired when the appliance stops working, the door does not close or serious leaks appear. If you think that your refrigerator needs repair in Whitby or the surrounding area, we recommend that you contact our specialist.
Dishwasher
Imagine washing the dishes after dinner with friends. In such situations, your dishwasher should be your most reliable ally, but it breaks down at the most inopportune moment. Our experts can quickly fix the most common and difficult problems that occur with dishwashers, including inefficient washing or water leaks. It may make loud or unusual noises or have power problems. Our team will visit you at a time convenient for you. In most cases, we arrive on the same day. Our dishwasher repair service located in Whitby is equipped with all the necessary parts to solve any problem.
Dryer
Dryers are an integral part of modern homes. In turn, your home can face a number of problems when your dryer breaks down. The most common issues our customers encounter are faulty thermal fuse, motor problems, faulty belts that make loud noises, and faulty heating coils. Remember that if your dryer breaks down and you don't get it repaired immediately, you could be faced with expensive electricity bills for the month. In addition, a dryer that is not working properly can pose a threat to your family. You should not risk your family's safety if your dryer is not working properly. We are able to repair your dryer in Whitby in one visit.
Oven
If you are experiencing problems with your oven, many issues may require you to contact an appliance repair professional. Fortunately, we will quickly identify the problem with this appliance and solve it. You don't have to repair your oven when it breaks down. We can repair any issue with your oven, including broken knobs and timers, gas burners that don't light up, condensation buildup, overheating problems, etc. We repair all brands of ovens, including Maytag, KitchenAid, Frigidaire, LG, GE, and Samsung. One phone call, and you will get the best oven repair service in Whitby.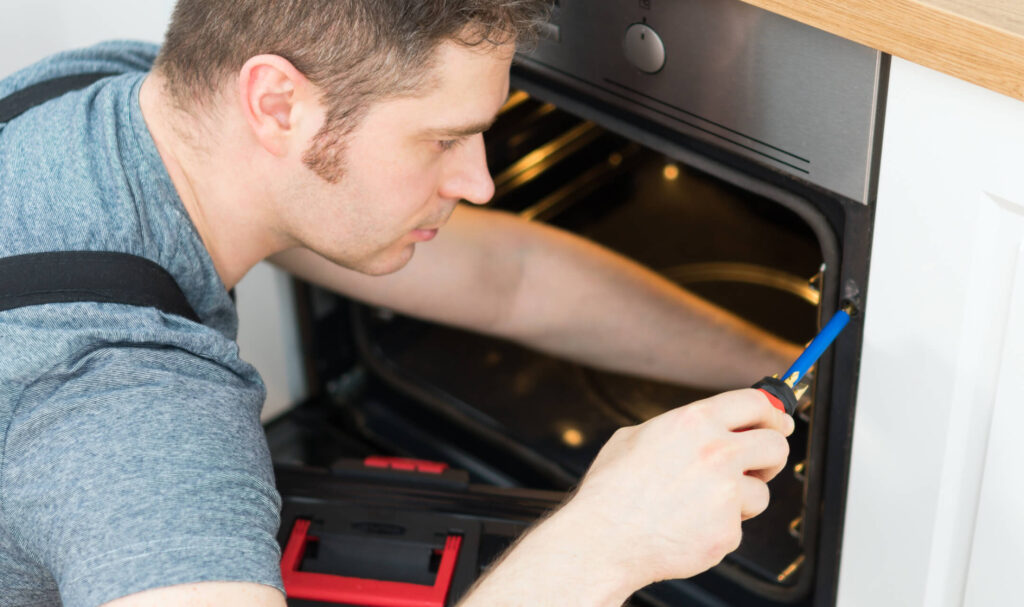 Stove
Specialists are certified to repair gas stoves. This is one of those appliances that, if not repaired by a qualified professional, can lead to a fire in your home. Here are the signs that your stove needs repair: the gas burner does not light, or it heats up slowly, you cannot adjust the temperature, gas coils, and many others are damaged. Remember that if the stove is not properly fixed, gas may leak, leading to a fire in your home. As a result, you should only let professionals repair your stove in Whitby.
Appliance Repair Toronto has the experience and resources to repair your appliance quickly and efficiently. We are familiar with all types of appliance malfunctions and can fix them fast. Our same-day emergency repair service and qualified staff will solve any appliance issue.