We all depend on the appliances in our homes and expect them to run smoothly and trouble-free. Appliance Repair Toronto guarantees to offer the most efficient appliance repair and maintenance services in Elora. Our team will work on every project with the same professionalism and know-how that our customers rely on. We are happy to help and assist our customers at any time of the day or night.
Our technicians are equipped with the most advanced tools to perform the best appliance repair in Elora. We are able to quickly identify any problem that arises with dryers, washers, refrigerators, dishwashers as well as other appliances.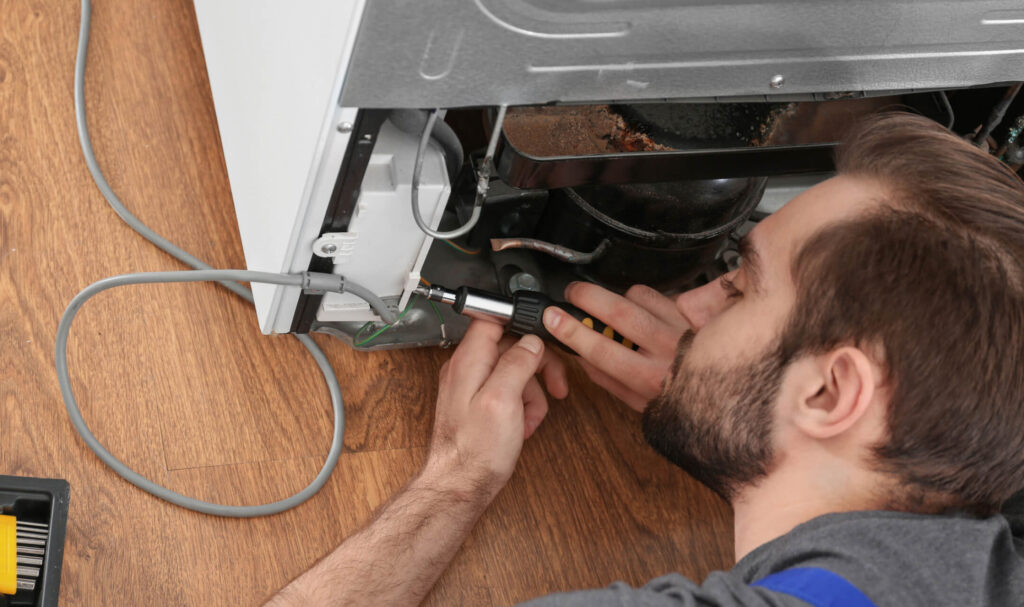 We offer transparent pricing and emergency assistance on the same day, only original spare parts, and free diagnostics of equipment before the start of the repair. From the first phone call to the final handshake, you can be sure that our repair services will please you, as evidenced by the numerous positive reviews left by our customers.
Finest Appliance Repair Services That Will Surpass Your Expectations in Elora
Dishwashers that don't work, ovens that don't respond, and, most importantly, refrigerators and freezers that don't keep food cool can leave you scrambling for solutions. You want a quick and inexpensive fix when a major appliance breaks down. Don't worry, we can help with your appliance repair in Elora.
Washing Machine
Our experts can quickly spot the issue and suggest the most effective course of action. If your washing machine requires parts that aren't available, we will get them from you. The device will be fixed swiftly, regardless of whether there is an issue in the control panel, drum, or other internal components. Many of our customers are thankful for their relaxed laundry days because of us. We fix washing machines in Elora regardless of whether they are front-loading, top-loading or semi-automatic.
Refrigerator
Refrigerators are household appliances that no modern household can do without. Its purpose is impeccable and can help you save considerable money and improve your home's health and comfort. The most common reasons for refrigerator repair are large leaks, doors that do not function, and damaged seals. If you think your refrigerator needs repair in Elora, you can contact our specialist.
Dishwasher
Imagine doing the dishes after an evening out with friends. Your dishwasher should be your best friend in situations like this, but it may break down at the most inconvenient moment. Our dishwasher repair technicians can quickly fix common or unusual problems like water leaks or poor cleaning. It may make loud or strange noises, waste energy or experience power problems. Our experts will come to you at any time convenient for you. We usually arrive on the same day. Our dishwasher repair team located in Elora is equipped with all the parts needed to fix any problem.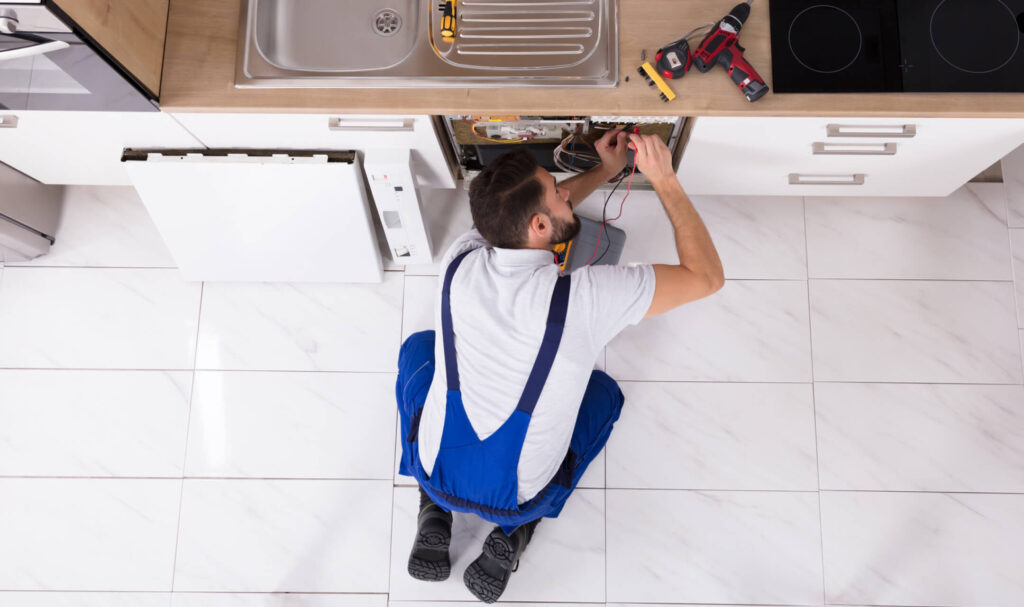 Dryer
Dryers are now a vital element of modern homes. If your dryer fails, your home will likely have many more problems. Most of our customers experience dryer problems such as a broken thermal fuse, motor problems, worn belts, and noises. If your dryer stops functioning and isn't repaired in time, you could pay higher energy bills monthly. A dryer that is not working properly can pose a risk to your family members. We can repair your dryer in Elora in just one visit.
Oven
There are many problems with your oven that may force you to contact our experts. But that doesn't mean you need to replace your oven as soon as it breaks down. We can fix any problem in your oven, such as broken knobs and timers, gas burners that won't light, overheating problems, and many others. We service all brands of ovens with an emphasis on Samsung, LG, GE, and Frigidaire. One phone call, and you will get the best oven repair services in Elora.
Stove
Our specialists are specially trained to repair stoves. If qualified specialists do not perform the repair, it can lead to an explosion in your home. If the gas burner does not burn or heats up quickly, it is difficult to regulate the temperature, the heating elements do not work, or the gas coils are damaged, this indicates that your stove needs repair. Failure to repair the stove may result in a gas leak and fire. Unqualified persons can cause even more damage. Leave stove repair in Elora only to professionals.
Appliance Repair Toronto has the know-how and resources to swiftly and safely fix your equipment. We're familiar with the various types of malfunctions that occur on devices and are able to fix them in no time. Our repair service is available on the same day and our skilled technicians can offer repair assistance anytime.