Do not rush to throw away your appliances; instead – call us! Appliance Repair Toronto has been on the market for a long time and can solve appliance problems. Our customers rely on us since we provide same-day appliance repair in Uxbridge to ensure that their devices are back in working order within an hour or so, whether it's your fridge or oven, washer or dryer, or any other appliance that needs repair. Our team will take care of it quickly and at a fair price!
Our masters are dressed in uniform and have the appropriate licenses and certificates. Our service vans are easy to recognize. They are equipped with original, factory-certified spare parts, and we always aim to repair and restore your device. All our work and parts are covered by a comprehensive warranty. Appliance Repair Toronto is a trusted and reliable company. We are known for our personal approach to customers. We guarantee you will receive a prompt response from our round-the-clock customer service.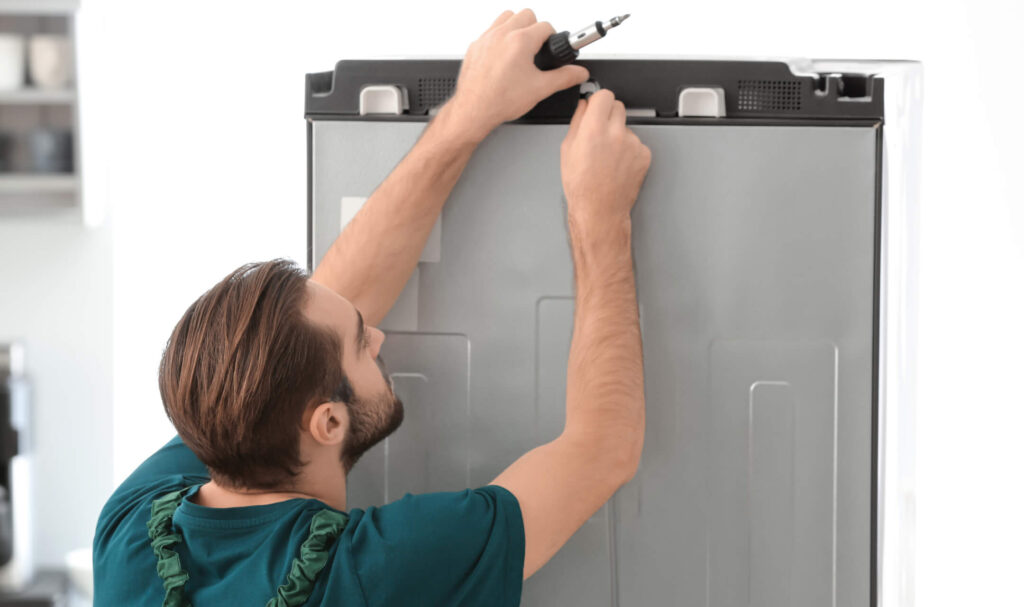 A large number of satisfied customers will confirm that you are unlikely to find another business in the region that is more committed to providing high-quality services than Appliance Repair Toronto. We will do our best to complete the task efficiently and to the highest standard. Our courteous, reliable, and experienced Uxbridge appliance repair technicians will arrive on time and use the best methods, equipment, and techniques to properly diagnose and repair any problems you may be experiencing with your appliances. We are committed to giving you an understanding of what exceptional service is for your appliances!
Appliance repair services in Uxbridge – we are up for the task!
There is not a single device that would last forever, and therefore breakdowns are inevitable and can take you by surprise. But do not rush to buy new appliances. Before you lay out a lot of money for a new oven or refrigerator, look to us! We strive to be leaders in customer service, solving your problems with any appliances you may have in your home. We provide the following appliance repair services in Uxbridge:
Fridge repair
There is no point in buying and preparing the best and freshest foods if your refrigerator does not store them properly! It is very important to contact a refrigerator repair service as soon as you notice any problems, such as leaks, poor cooling, noise or ice buildup. Fortunately, you can count on us to provide fast and professional assistance for any type or brand of your refrigerator. We don't waste your time and money on repairs that aren't necessary. Instead, you can count on our Uxbridge refrigerator repair specialists to thoroughly inspect your appliance, determine the exact cause of your problem, and fix it efficiently!
Washing machine repair
If your washer is acting up, it won't start, the drum isn't spinning, or you see an error message resembling hieroglyphics, don't worry! Our expert technicians will accurately determine and resolve any washer malfunction you may encounter, relying on their extensive experience working with the latest models and the knowledge they have gained from training courses. Contact us to get the perfect service for washing machine repairs in Uxbridge!
Dishwasher repair
Don't waste time washing dishes. Instead, call us for qualified dishwasher repair. We are able to solve any problem with the dishwasher. Regardless of the malfunction (leakage, poor cleaning, long washing cycles, or any other), our highly qualified specialists will be able to eliminate it quickly. Thanks to high-quality spare parts and professional equipment, our dishwasher repair specialists in Uxbridge can fix the problem in minutes!
Dryer repair
Our specialists are experts in dryer repair! They have seen and can fix any malfunction! At Appliance Repair Toronto, we use only the best replacement parts, allowing your dryer to last a long time. Whether it is a mechanical problem or improper maintenance of your dryer that has caused it to malfunction, you can count on our Uxbridge dryer repair specialists to provide the right solution!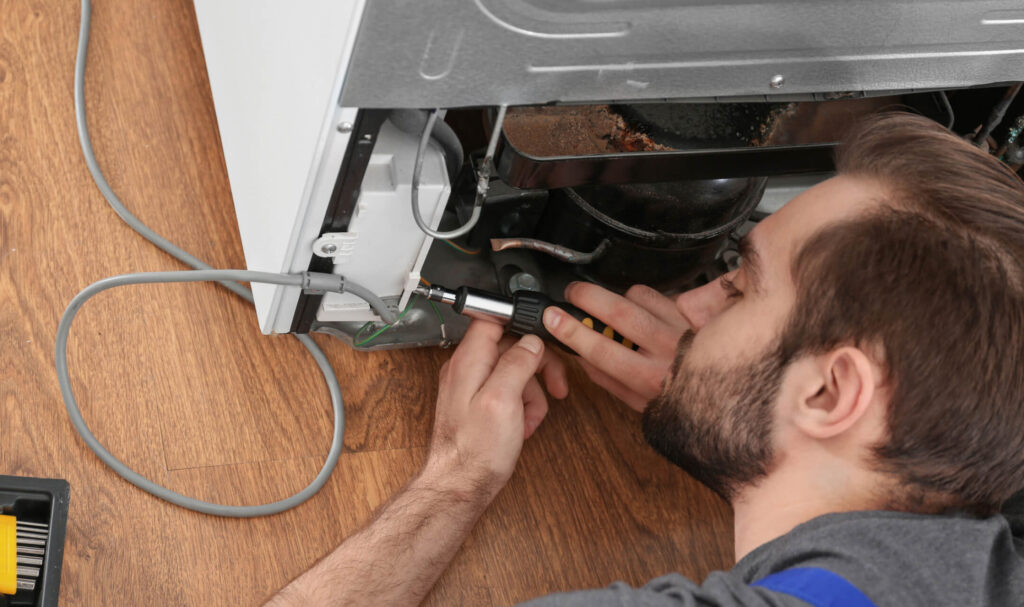 Oven repair
Do you constantly change the temperature in the oven? No matter what kind of oven you own, from the simplest model to the most modern, we have the experience to solve your problems related to uneven heating, an oven door that won't lock, a faulty self-cleaning function or a timer that doesn't work. We use only high-quality parts approved by the manufacturer of your oven. Don't let a faulty oven steal the joy of cooking from you. Instead, contact our oven repair specialists in Uxbridge!
Stove repair
A faulty stove or cooktop doesn't mean you need to worry. Appliance Repair Toronto is here for fast, efficient, and affordable repairs. Our highly trained and experienced technicians will restore your cooker to safe and reliable working order. We can provide professional cooker repair, and troubleshooting in Uxbridge tailored to your needs, no matter what appliance you own in your kitchen!
The most frustrating thing about owning an appliance is having to make the same repairs over and over again due to poor maintenance or the use of low-quality parts. Appliance Repair Toronto will not let this happen to your equipment. Appliance Repair Toronto treats your appliances as if they were our own and makes long-lasting repairs while providing top-notch service.