Unmatched Orangeville appliance repair
Do not rush to throw away your devices if they malfunction. Appliance Repair Toronto has been in the repair business for decades and can handle all home appliance problems. We offer home appliance repair services for both high-end and classic brands. Customers trust us for same-day appliance repair in Orangevale to get their appliances back up and running in no time. It doesn't matter if your refrigerator or oven, washing machine, dryer, or any other appliance needs repair – our staff will handle it quickly and at a fair price!
Our specialists work in uniform, are licensed, and have the appropriate certificates and permits. Our service vans are easy to recognize; they are equipped with certified spare parts. We will fix or repair your device in one business day. All spare parts and works are fully guaranteed. Our appliance repair service in Orangeville is reliable and trouble-free. We are renowned for our friendly customer service. With a 24/7 support team for any emergencies, you can rest assured that you will always receive personalized service.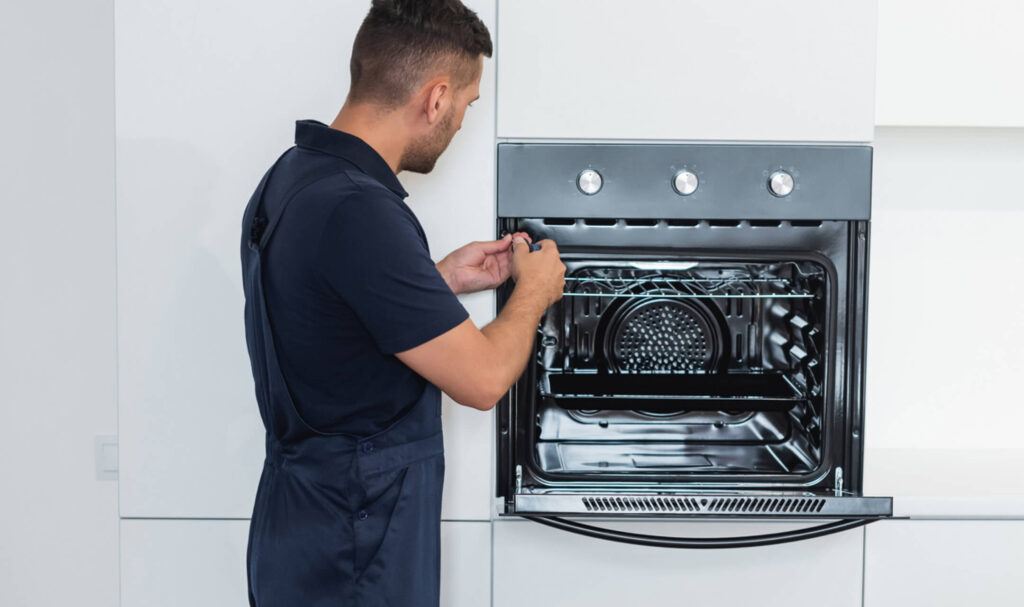 Appliance Repair Toronto has a long list of happy customers. We will do our best to get the job done efficiently and as professionally as possible. Our reliable, friendly, and skilled Orangevale appliance repair technicians will arrive on time and use the most up-to-date techniques and equipment to identify and fix any problems that may arise with your appliances.
Appliance repair services in Orangeville – we are up for the task!
No device is designed to last hundreds of years, so breakdowns are inevitable and can take you by surprise. But do not rush to buy brand-new appliances. Before you shell out a lot of money for a new oven or refrigerator, give us a chance! We strive to offer excellent customer service and will help you solve any problem you have with your appliances. Take a look at our appliance repair services in Orangeville.
Fridge repair
It is not worth buying and preparing the best and freshest food if you cannot rely on your refrigerator to keep it properly! If you notice any problems, such as leaks, insufficient cooling and noise, and ice buildup, you need to have your refrigerator repaired immediately. Fortunately, you can count on us to provide fast, professional service for any model or brand of refrigerator you may have. We won't waste your time and money on unnecessary or ineffective repairs. Instead, count on our Orangeville refrigerator repair specialists to thoroughly inspect your unit, correctly diagnose the root of the problem, and then fix it quickly!
Washing machine repair
If your washing machine does not work or start, the drum does not rotate, a puddle of water has appeared on the floor or you see an error message – do not worry! Our experienced technicians will accurately detect and fix any problem with your washing machine using the latest tools and methods.
Dishwasher repair
Don't waste your time washing dishes when your device is broken. Instead, get in touch with us for expert dishwasher repair. There are no dishwasher problems that we can't solve. No matter what the problem is (door leaks, door issues, poor cleaning, long wash cycles, or any other), our highly trained technicians will be able to fix it quickly. Using high-quality replacement parts and professional tools, our dishwasher repair specialists in Orangeville will complete the repair in no time!
Dryer repair
Recently, with the advent of "smart" technologies, dryer repair is becoming more and more difficult. But not for us! Lack of power, poor heating, noise, or vibrations – we've all experienced (and dealt with) it. Toronto Appliance Repair uses only the best replacement parts. This ensures that your dryer will last a long time. Our dedicated dryer repair specialists in Orangeville can fix any issues that may arise.
Oven repair
Are you constantly changing the temperature or time in your oven? We can solve any problem in your oven, no matter how small or big, old or modern your appliance is. We use only the highest quality components that have been specifically certified by the oven manufacturer. Don't let a faulty oven spoil your cooking pleasure. Instead, contact our oven repair specialists in Orangeville!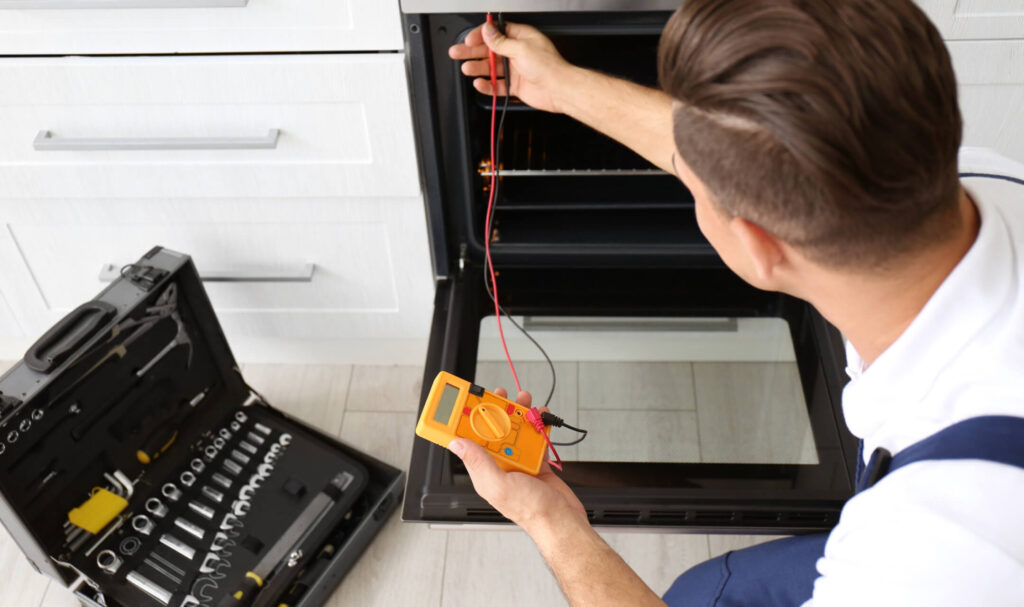 Stove repair
Faulty burners and insufficient or inconsistent heating can cause food hazards. A non-functioning cooktop or stove doesn't mean you need to worry. Appliance Repair Toronto is here to help and provide fast, efficient, affordable repairs. Our skilled and knowledgeable technicians will ensure your stove is safe and reliable. No matter what type of stove you own, we can help!
The most frustrating thing when you own an appliance is having to make the same repairs over and over again due to poor maintenance or poor-quality parts. If you hire Appliance Repair Toronto, this will not happen! Appliance Repair Toronto treats your appliance as its own. We are committed to providing top-notch service and long-lasting repairs. Contact us today to get years of trouble-free appliance performance!