If your devices are not working properly, do not panic, and do not throw them in the trash. Give us a call. Appliance Repair Toronto is able to solve all kinds of problems with household appliances. We service both classic and modern brands. Our customers rely on us since we provide same-day appliance repair in Georgina to get their devices back in working order in no time. Whether it's your refrigerator or oven, washing machine, or any other appliance that needs repair, our team will take care of it quickly and for a reasonable price!
Our employees work in uniform and have the necessary licenses and certificates. Our service vans are easily identifiable and equipped with factory-certified components. We will repair or replace your equipment within the same day. All our parts and work are fully guaranteed. Our Georgina appliance repair company is trustworthy and reliable. We are known for our personalized service, and with our support team that is available 24/7 for any emergencies, you can rest assured that you will always receive a personalized response.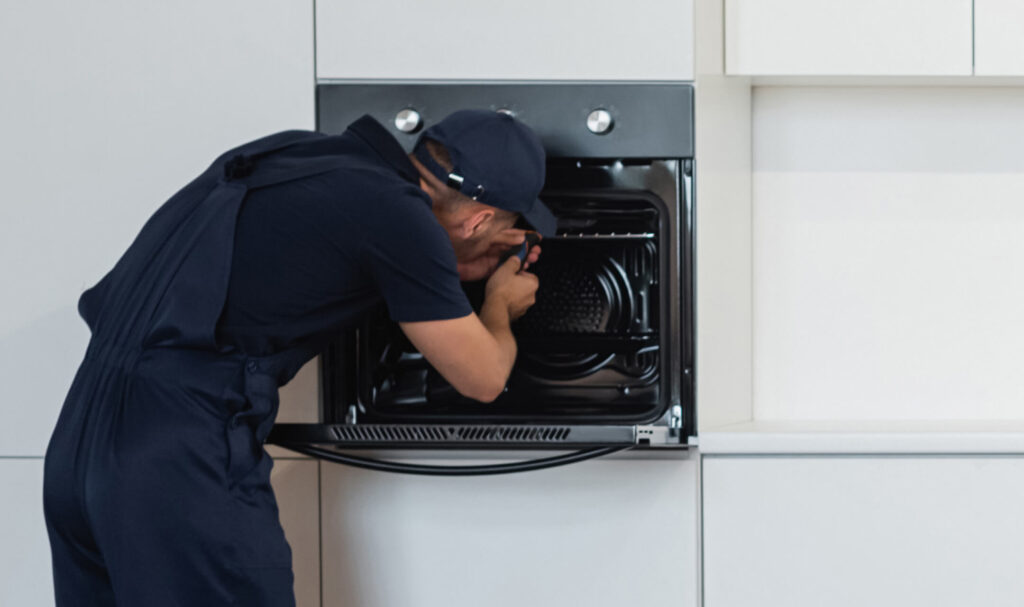 Appliance Repair Toronto has a long list of happy customers to prove it. We will do our best to finish the job on time and to the highest standards. Our courteous, reliable, and skilled appliance repair technicians in Georgina will arrive on time and apply the best methods, using modern equipment to identify and fix any problems you may have with your appliances.
Appliance repair services in Georgina – we are up for the task!
Any device cannot last forever, so breakdowns are inevitable and can take you by surprise. Do not rush to buy new appliances. Contact us before you drop thousands of dollars on a new fridge or oven. We strive to provide excellent customer service and will solve any problems you may encounter with your appliances. Check out the Georgina appliance repair services we provide:
Fridge repair
There is no point in buying and preparing the most delicious and freshest food if you can't rely on your refrigerator to store it properly! Therefore, if you notice any malfunctions in your refrigerator, such as leaks, insufficient cooling, noise, ice buildup, and others, you should immediately contact professionals to repair your refrigerator. You can count on our fast and professional help for any make or model of refrigerator you own. Our Georgina refrigerator repair technicians will inspect your appliance and diagnose the problem and repair it quickly!
Washing machine repair
If your washing machine is out of order (it won't start, the drum won't spin, you notice a puddle of water on the floor or an error code) – don't worry! Our technicians are highly qualified, knowledgeable, and experienced to identify and fix any washing machine malfunction you may encounter. Contacting us is the best option for your washing machine repair in Georgina!
Dishwasher repair
Are you losing the battle of dirty dishes? Don't waste your time doing what your dishwasher should do for you! Instead, contact us to get professional dishwasher repair. We are able to solve any problem with your dishwasher. Regardless of the malfunction (leakage, the door not closing, improper cleaning, long wash cycle, or any other), our highly qualified specialists will be able to fix the problem quickly. With high-quality replacement parts and professional tools, our Georgina dishwasher repair specialists can have the problem fixed in no time!
Dryer repair
Recently, with the advent of "smart" laundry appliances, dryer repair has become increasingly difficult, but not for our specialists. No spinning drum, no power, poor heating, excessive noise or vibration – they have experienced (and solved) everything. Toronto Appliance Repair uses only the best replacement parts. This ensures that your dryer lasts longer. Our dryer repair specialists in Georgina can help you no matter what the issue is.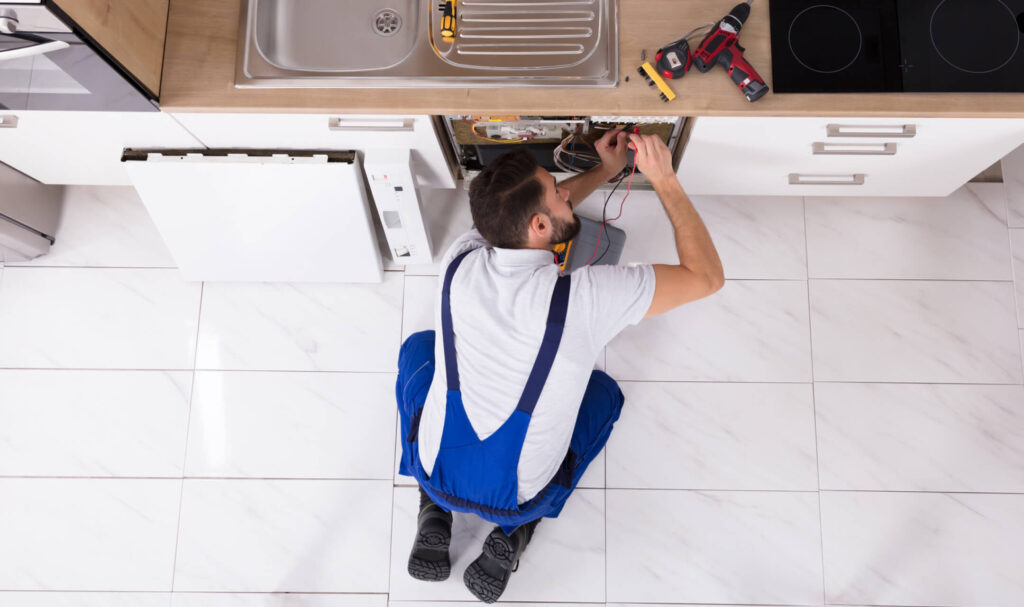 Oven repair
Do you have to change the temperature in your oven constantly? No matter what kind of oven you have, from the simplest to the most modern, we have the experience to solve your problems with uneven heating, a door that won't close, faulty self-cleaning, or a timer that doesn't work. Only the highest quality parts approved by the oven manufacturer are used. Our Georgina oven repair specialists can repair your oven, so you don't lose the fun of cooking.
Stove repair
Broken burners or inconsistent heating may put your meal at risk. A faulty stove or cooktop doesn't mean you need to worry. All you need to do is call Appliance Repair Toronto to get fast, cost-effective, efficient repairs. We have highly trained and experienced technicians who will return your stove to a safe and secure functioning state. We can provide expert troubleshooting and furnace repair in Georgina that meets your requirements.
The most frustrating thing about being an appliance owner is the frustration of having to make repairs that are the same over and over again due to poor maintenance or not genuine spare parts. If you entrust your appliance to Appliance Repair Toronto, this does not happen! We will treat your appliances as if they were our own. We are committed to providing quality service and long-lasting repairs. Call us today to enjoy years of trouble-free appliance performance!