If one of your home appliances starts to malfunction, it is more than a minor problem as it can disrupt your routine. Our top team of appliance repair experts in Markham is ready to help you repair virtually any type or model of appliance the first time. For years, we have been repairing stoves and ovens, dishwashers and dryers, washing machines and refrigerators. We are the company to rely on when your appliances stop working.
Appliance Repair Toronto is one of the largest and best-known appliance repair services in the region. The technicians are specially trained to work to the highest industry standards. We are proud to offer a full warranty on all repairs and provide flawless same-day service for any repair job, regardless of its complexity.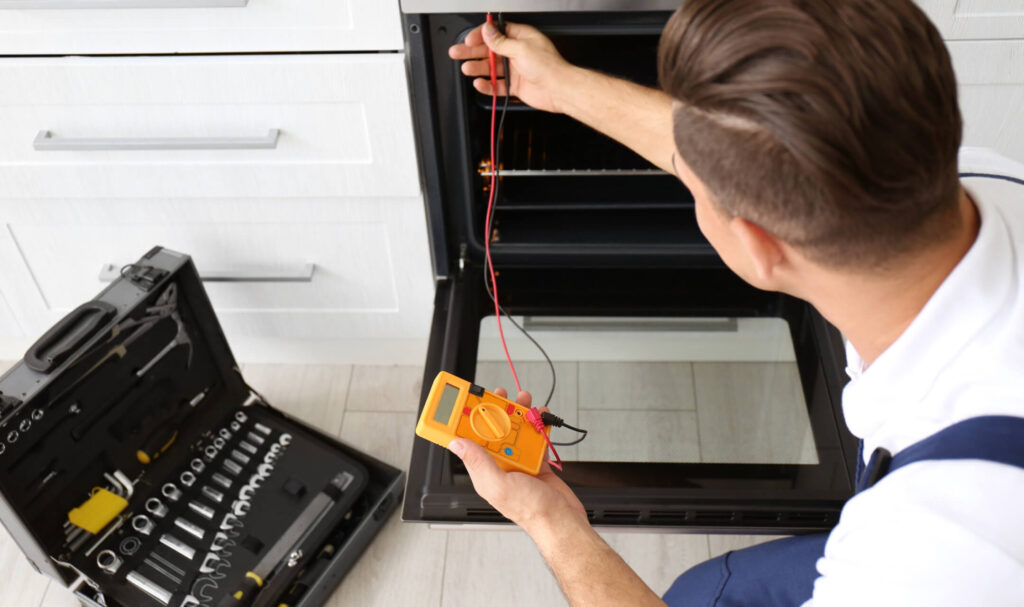 Using the latest repair tools and technology, we aim to provide an unrivalled service that is punctual, comprehensive and cost-effective. We are known for our punctuality, efficiency, and professionalism. That is why we are the ideal option for your appliance repair in Marham.
Leading appliance repair services in Markham are available
Your refrigerator not cooling well? Do you see puddles of water under the washing machine? When one of your appliances breaks down, all you have to think about is getting it fixed as soon as possible. We know that home appliance repairs cause significant inconvenience. We strive to provide the most efficient appliance repair services in Markham. You can count on us to perform the following services:
Refrigerator repair
Refrigerator breakdowns require immediate attention. The noisy operation, faulty compressor or leaking thermostat, faulty motor – all these problems, and not only, will be easily eliminated by our experienced specialists! We repair all brands of refrigerators. We can fix any problem with state-of-the-art equipment. Our most qualified refrigerator repair technicians in Markham have extensive knowledge of different models and brands. They will return your appliance to its original condition in no time.
Washing machine repair
Appliance Repair Toronto is committed to providing you with fast, cost-effective repairs. Our reliable team is experienced in repairing a wide range of laundry equipment, no matter what the breakdown. Power or drain issues, a loud noise or any other problem – all you need to do is let us know you need help, and our technicians will be on site at your convenience and get the job done immediately. For efficient washing machine repairs in Markham, call us!
Dishwasher repair
We at Appliance Repair Toronto understand the frustration a dishwasher breakdown can bring and the impact it has on your routine. When you have to deal with such a problem, we offer fast and reliable assistance. We work throughout Markham and the surrounding areas, so no matter where you live, we can always lend you a helping hand. Our technicians are trained to fix a variety of dishwashers. You can be sure that your dishwasher will be repaired or replaced according to a strict "repair or replace" principle. There is no need to wait for dishwasher repair in Markham, we always arrive on time.
Dryer repair
If your dryer has broken down and you need a fast and reliable repair that will ensure a long service life, we are the best choice. We are highly trained technicians who can provide extensive, quality repairs to dryers of all makes and models. We've seen it all, including drums that won't spin, overheating issues, excessive vibration, and noisy operation. Our service vans are stocked with a large inventory of spare parts, allowing us to provide an exceptional dryer repair service in Markham.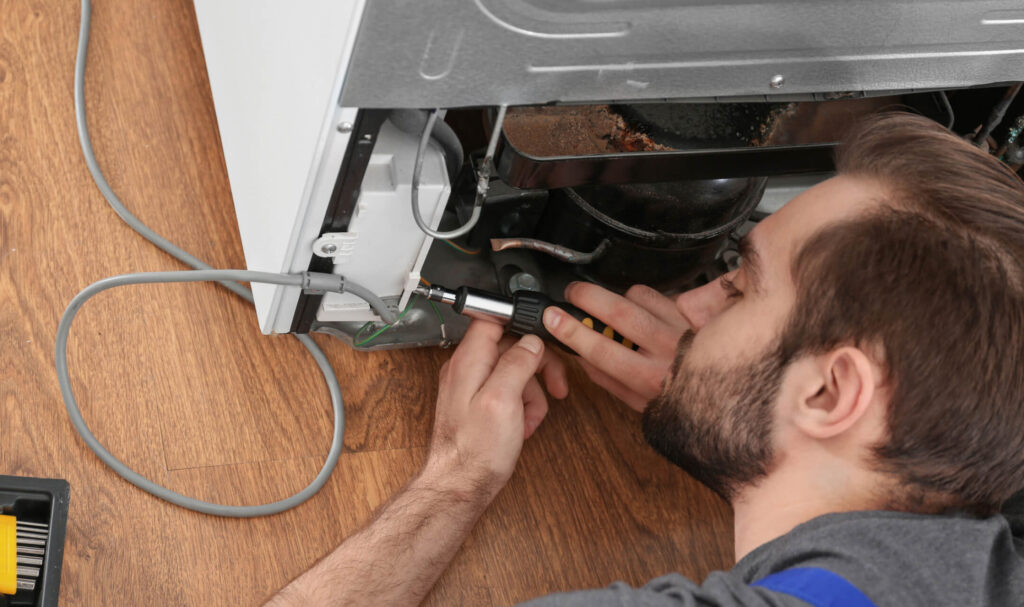 Oven repair
Problems with ovens are not widespread but can nevertheless ruin your evening. Contact us if your oven does not heat up, overheats, or bakes improperly. Our customer service representatives are ready to answer your call anytime and schedule an appointment as soon as possible! Toronto Appliance Repair will bring the expertise and experience of factory-trained technicians right to your doorstep to assist you with your oven repair needs. There is no reason to waste time without your oven or risk a fire by repairing it yourself.
Stove repair
Stoves play a crucial role in modern kitchens. If your stove breaks down, it's important to get help right away. Toronto Appliance Repair provides fast and reliable service and is ready to help you in every way possible. Our technicians are skilled and have extensive knowledge of stove repair methods and can solve complex stove problems without causing discomfort. Contact our stove repair service in Markham to fix it in no time.