Appliance Repair Toronto is the right place for all your appliance maintenance and repair needs. Our experienced technicians are ready to repair your appliance at any time. By choosing us, you are assured that a team of experts will help you throughout the entire repair process. Over time, we have built and maintained a loyal clientele by exceeding their expectations. In addition, our customer service staff adheres to the highest standards to ensure your complete satisfaction.
The list of brands we represent is extensive and varied. We fix modest appliances and the most expensive brands that other companies in Vaughan won't take on. The work will be done efficiently and at an affordable cost. All of our repair technicians are factory-certified. This ensures that our work meets the industry requirements. They will come with all the necessary tools and replacement parts to fix the problem on the same day. After completing the job efficiently and accurately, they will take care to clean up after themselves so as not to cause discomfort. We know that servicing your home appliances is not something you have to do every day. Our knowledgeable customer service representatives are here to help you every step of the way. Our commitment to service excellence is what has made us the most trusted appliance repair service in Vaughan!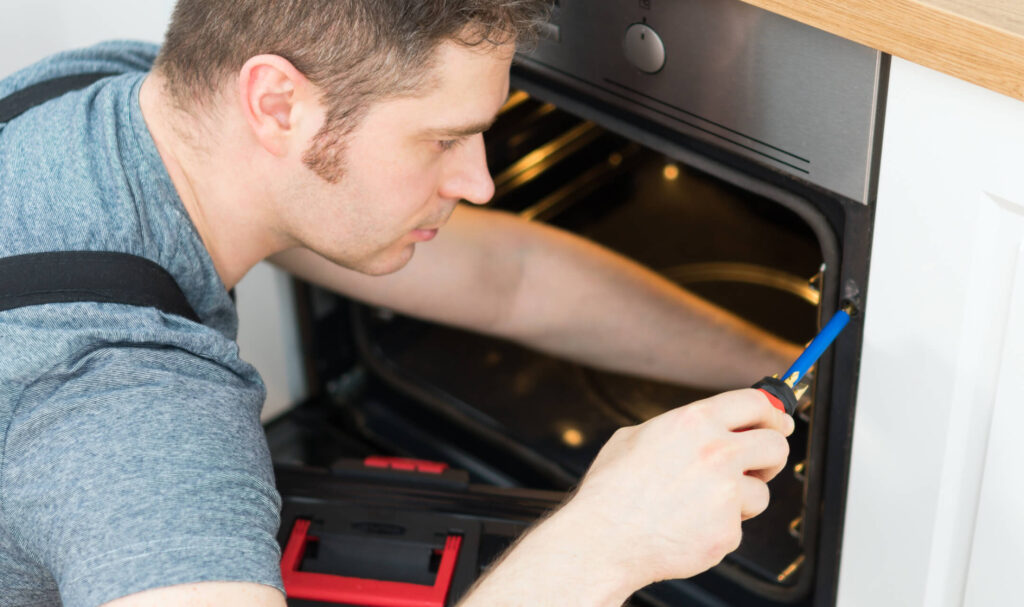 Quality appliance repair services in Vaughan at your disposal
When it comes to home appliance repair, there is no better option than Appliance Repair Toronto! Our qualified technicians are able to fix any problem your appliance may encounter! They are constantly trained and familiar with the latest developments in appliance repair, so you can be sure that your devices will be handled by professionals. When you need your refrigerator, dishwasher or washing machine repaired, we will do our best to make your experience convenient, quick, and easy.
Refrigerator repair
Leaks, defrosting issues, insufficient cooling, ice build-up, or excessive noise can be a real nuisance, but don't worry! Our refrigerator repair specialists are professionals and can work with all major models and brands of refrigerators. Don't let a malfunctioning refrigerator make your life miserable; let our Vaughan refrigerator repair specialists save your most valuable kitchen appliance.
Washing machine repair
Even the most popular brands need regular servicing when it comes to washing machines. If your washing machine won't spin, is making odd noises, does not drain, or your clothes are dirty – we have the answer! Our highly skilled technicians are educated and have all the necessary equipment to tackle the most common problems with washing machines. Your washer will be running at its full capacity in no time. It's not easy to find a reliable business that can offer repair for your washing machine in Vaughan. We are glad that you came across us, and we'll make washing machine repairs easy!
Dishwasher repair
A dishwasher is no longer a luxury but an absolute necessity in the kitchen. This is obvious when the dishwasher does not work. Poor cleaning, a clogged water supply system or even its absence can cause problems that affect your household. The experts at Appliance Repair Toronto promise to make your dishwasher repair quick and easy. We take pride in our work and work hard to provide quality dishwasher repair services in Vaughan at affordable prices to make it comfortable and easy for you!
Dryer repair
The wash will be half done if your dryer stops working. Do not hang wet laundry on dryers and do not carry it to the laundry room. Entrust the repair to us! Our qualified specialists will fix any dryer breakdown quickly and efficiently. We stock our service vehicles with the most popular genuine spare parts and keep up to date with all the latest laundry technology to better serve you. Our reputation is impeccable and our skilled technicians can handle any dryer repair in Vaughan, no matter how small or large!
Oven repair
When you are about to bake cookies or cook a delicious meal, the last thing you want to deal with is a broken oven! We can help you repair it. Knowing how important this kitchen appliance is to you and your family, we guarantee a quick and efficient fix to reduce your discomfort. Some of the most common malfunctions are caused by a faulty compressor, thermostat, or timer. Fortunately, our team has years of experience maintaining and repairing any make or model of all leading oven brands, so don't be afraid to trust your oven repair to our experts in Vaughan!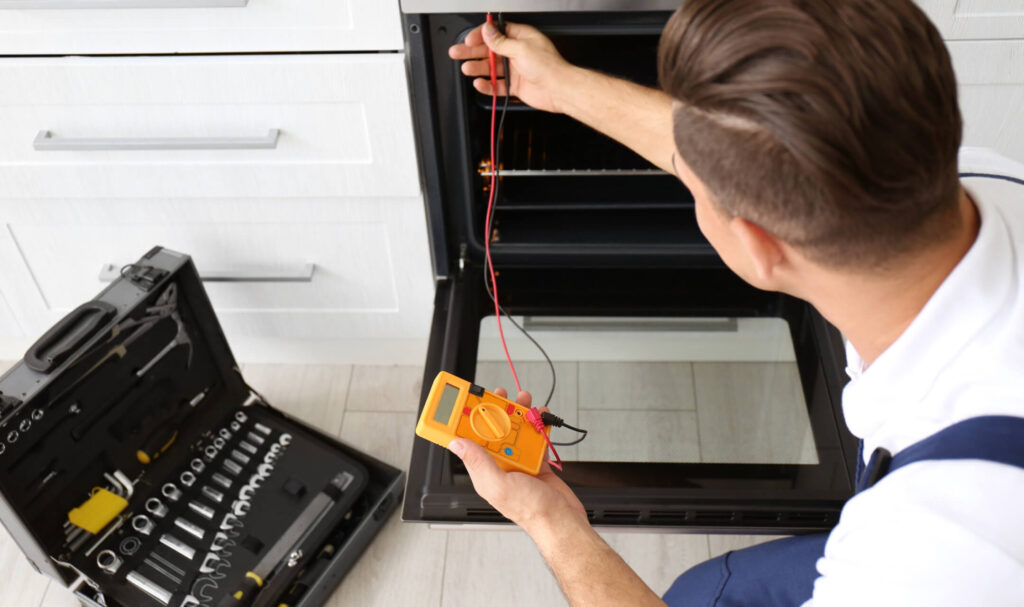 Stove repair
No need to worry when it comes time to repair your stove. We have been doing this for a long time! We use the most advanced technology to guarantee the best quality results. Our experienced engineers are able to solve any problem with your stove, no matter how complicated it may be. So with our Vaughan stove repair service you can cook again!
We understand how frustrating it is when appliances break down. Luckily, you landed here because repairing them is our strong suit! Appliance Repair Toronto uses only genuine components and state-of-the-art equipment to ensure that your appliances are as efficient and reliable as possible. Don't miss this opportunity to have them working like new!