We don't realize how much we depend on our home appliances until they break down. Appliance Repair Toronto will fix your broken appliances in no time. Our best team is available to help you with any problem. We have a wide range of spares in stock and fully equipped vans. Our experts adhere to the latest repair methods available to repair any appliance, whether it is new or used.
Our technicians are experts in the field and promise to complete the job quickly, using original parts to repair your appliances in London, Ontario. Our primary goal is customer delight. Great service means making sure that you are happy at every step of the repair process. We will bring your device back to maximum efficiency.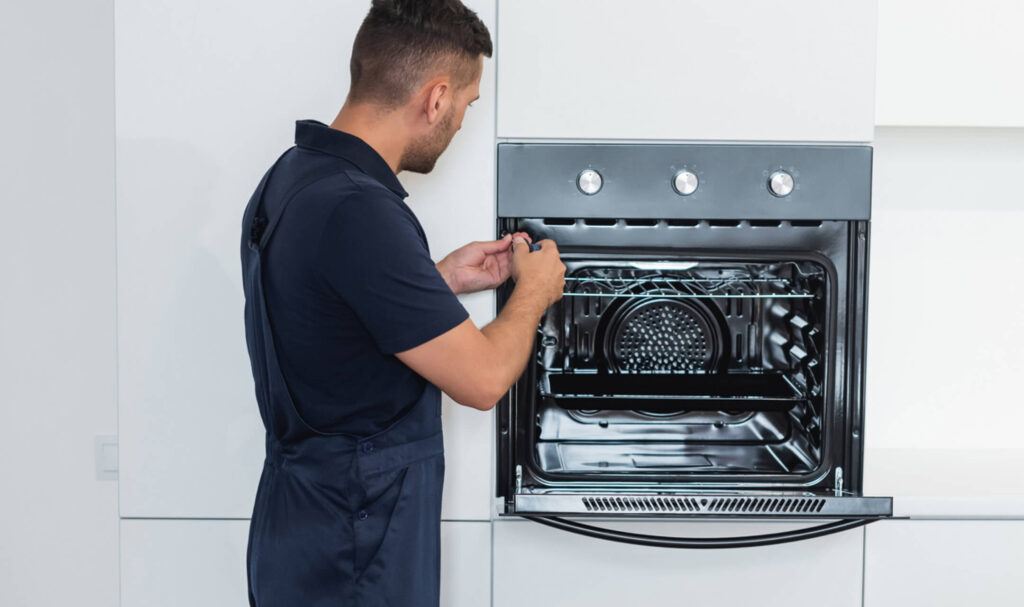 Our customer support team in London, Ontario can help you with any questions.
Finest Appliance Repair Services That Will Surpass Your Expectations in London, Ontario
Appliance breakdowns can occur at any moment. You'll have to deal with a broken dishwasher, an oven that won't heat up, and a refrigerator or a freezer that won't cool food. You want your home helpers to work as efficiently as possible and have them repaired at reasonable prices. We offer emergency appliance repair services in London, Ontario at affordable prices. We can service all makes and models, including high-end devices. Here's what we offer:
REFRIGERATOR REPAIR
Broken fridges are more than an inconvenience. They can also cause food to spoil, costing you thousands of dollars and making your life difficult. This is why it is so important to repair your fridge quickly. The most common problems you may encounter are poor cooling, defective water dispensers, excessive noise, no lights, and ice buildup. You should call refrigerator repair professionals immediately if your refrigerator shows any of the above problems.
Our fridge repair technicians in London, Ontario can repair any refrigerator model or brand. For fast and quality repairs, you can trust our professionals to fix your fridge using factory-certified parts.
WASHING MACHINE REPAIR
It can be very frustrating when you load the washing machine, and it stops working. Poor washing and leaks are the most common problems that can prevent your washing machine from performing its essential job. Our washing machine repair experts in London, Ontario can solve any of these problems. They will quickly identify the problem and fix it in one visit. All parts are always available in our fully-stocked service vans.
DISHWASHER REPAIR
It's frustrating to have a dishwasher that needs repair and a pile of dirty dishes to wash. You don't want the dishwasher to break down, and you don't want it to take a long time to repair. Even if the unit isn't broken down completely, some problems can still affect its performance, such as slow draining, poor drying, or excessive noise. Every resident of London, Ontario can get a quality dishwasher repair service provided by Appliance Repair Toronto. No matter how old your dishwasher is, we can quickly diagnose and replace any defective parts to get it running again.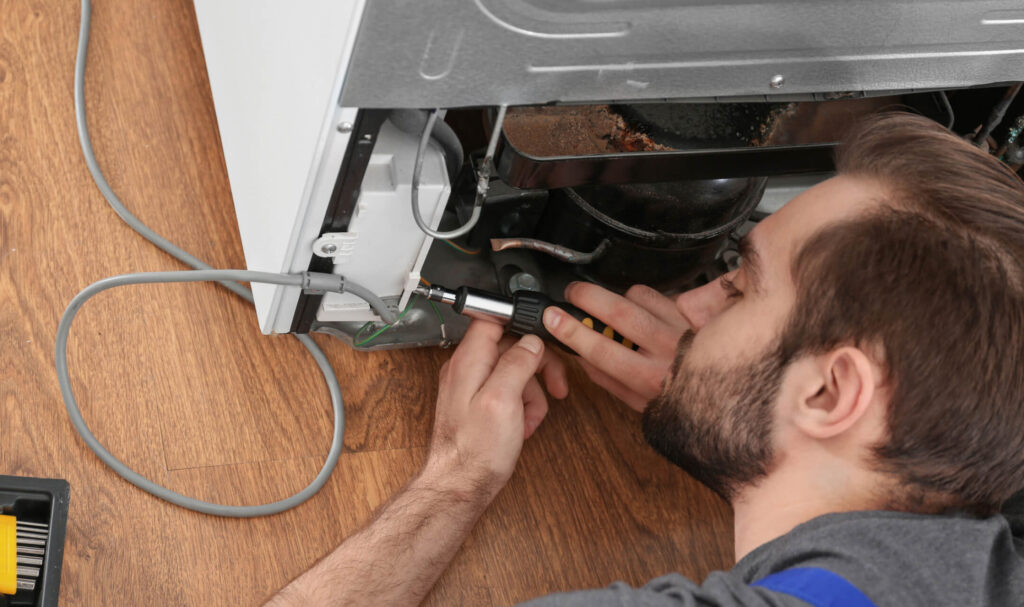 DRYER REPAIR
Hanging laundry out to dry can be a good option if your dryer is damaged. However, not everyone has enough space to hang laundry. A professional repair company can repair your dryer in a matter of hours. There are many common problems that can happen to dryers, including noisy operation, broken doors, overheating, poor drying, and drum not rotating. No matter what the problem may be, our dryer repair experts in London, Ontario can fix it. They're experts at diagnosing and fixing all kinds of clothes dryers.
OVEN REPAIR
An oven breakdown can be a big inconvenience, especially if you find that your food doesn't cook properly. Oven not turning on, not heating up, error codes displaying, self-cleaning not working, faulty lighting, and uneven baking are the most common oven breakdowns. We can quickly repair your oven in London, Ontario to make it fully functional again.
STOVE REPAIR
Our technicians are experienced in repairing all types of stoves and can also fix gas and electric models. In a matter of hours, any malfunctions, such as faulty burners or a weak flame, will be fixed, and your appliance will be working smoothly again. Malfunctioning stoves can be a danger to your home, especially when you consider the possibility of a gas leak or fire. To ensure the safety of your family, contact our London stove repair technicians at the first sign of a malfunction.
Are you tired of dealing with a broken appliance that disrupts your plans and wastes your time? We can solve all major appliance-related problems! We strive to provide the best, most cost-effective, durable, and fast repair services that you will be satisfied with.