Appliance repair in Toronto is the most suitable place to solve any problems with your appliance. Our qualified technicians can repair your appliances at any time. When you work with us, you are assured of having a team of true experts working with you throughout the entire repair process. Over the years, we have developed and maintained a loyal customer base by meeting and exceeding their expectations. Our team of service professionals adheres to the strictest standards to ensure your complete satisfaction.
The list of brands we service is long and varied. We repair major appliances and the most expensive brands that other businesses in Oakville won't even consider taking on. We can complete the task quickly and at a reasonable price. All of our repair technicians are factory certified. This ensures that our work meets the standards of our comprehensive warranty. The expert will come to your home with the tools and spare parts needed to fix the problem quickly. Once they have completed the work efficiently and accurately, they will clean up after themselves so as not to cause you any discomfort. We know that servicing home appliances is not something you do every day. Our knowledgeable customer service representatives are here to help you throughout the process. Our dedication to providing high-quality service is what has made our company the most trusted appliance repair business in Oakville!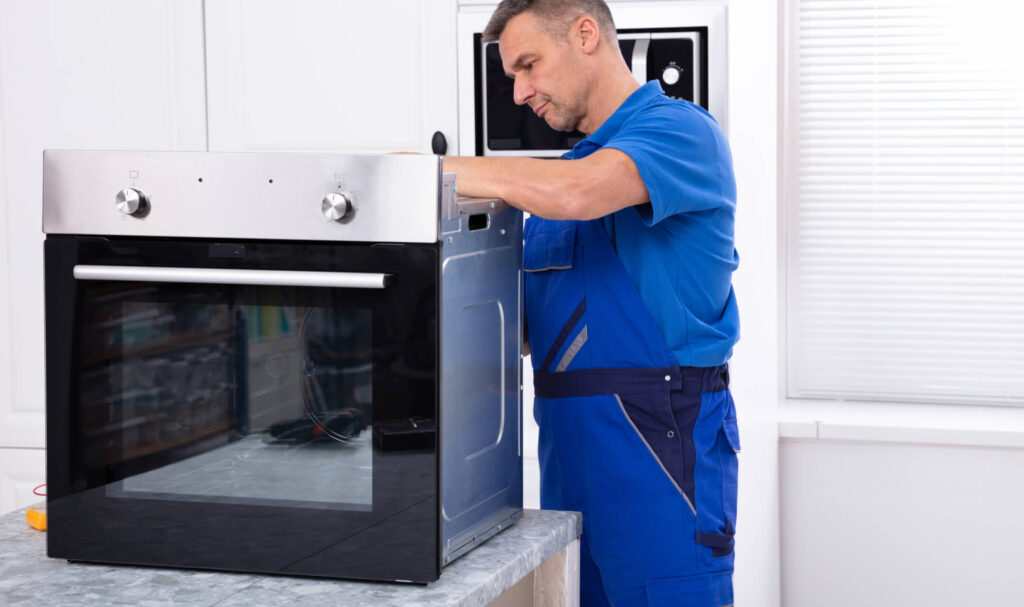 Quality appliance repair services in Oakville at your disposal
Appliance Repair Toronto is the most suitable option to repair your home appliances. Our competent experts are able to solve any problem that your appliances may have! We constantly train our employees and keep them up to date with the latest developments in the field of home appliance repair, so you can be sure that real experts are working on your appliance. Whether you need your dishwasher, refrigerator or dryer repaired, we will work hard to make your experience convenient, fast and easy. Check out the appliance repair services that we offer in Oakville.
Refrigerator repair
You will not have to worry about leaks, poor cooling, noises, or even insufficient defrosting. Our experts are leaders in refrigerator repair and can work with all major brands and models of refrigerators. Don't let faulty appliances disrupt your day. Leave it to our Oakville refrigerator repair experts to preserve the most valuable things in your kitchen!
Washing machine repair
Washing machines need regular maintenance, even the most reliable brands. If your machine is not spinning or making strange noises – we can help! Our skilled technicians are well-trained and equipped with the necessary equipment to fix the most common washing machine malfunctions. They repair washing machines every day, so your machine will be fixed in no time! It is hard to find a dependable business that can offer your washing machine repair in Oakville. We're glad you found us and will make sure your washing machine repair experience is an easy one!
Dishwasher repair
A dishwasher is no longer regarded as an expensive but rather a necessary kitchen appliance. It's evident when your dishwasher ceases to function. Poor cleaning and a clogged water supply system – can create problems for your household. The experts at Appliance Repair Toronto promise to ensure that your dishwasher repair will be quick and easy. We take pride in our work and strive to provide Oakville dishwasher repair at affordable prices so that you can continue to enjoy your comfort and convenience.
Dryer repair
The laundry won't be half done if your dryer ceases to work. Do not hang wet laundry on drying racks or take them to the laundry. Let us do the repair! Our skilled technicians can fix any dryer breakdown promptly and to the highest standards. To make sure we can better assist our customers, we stock our service vehicles with genuine spare parts. We have a great reputation, and our technicians are qualified to handle any dryer repair in Oakville.
Oven repair
When you're about to bake cookies or cook a delicious meal, the last thing you'd like to be faced with is a broken oven! We will help you repair your device. We guarantee a fast and efficient solution to your issue to minimize discomfort. Compressors and thermostats that are not working properly are among the most common causes of failures. Our team has years of experience repairing, servicing, and maintaining all makes and models of all leading furnace brands, so don't be afraid to trust your furnace repair to our experts in Oakville!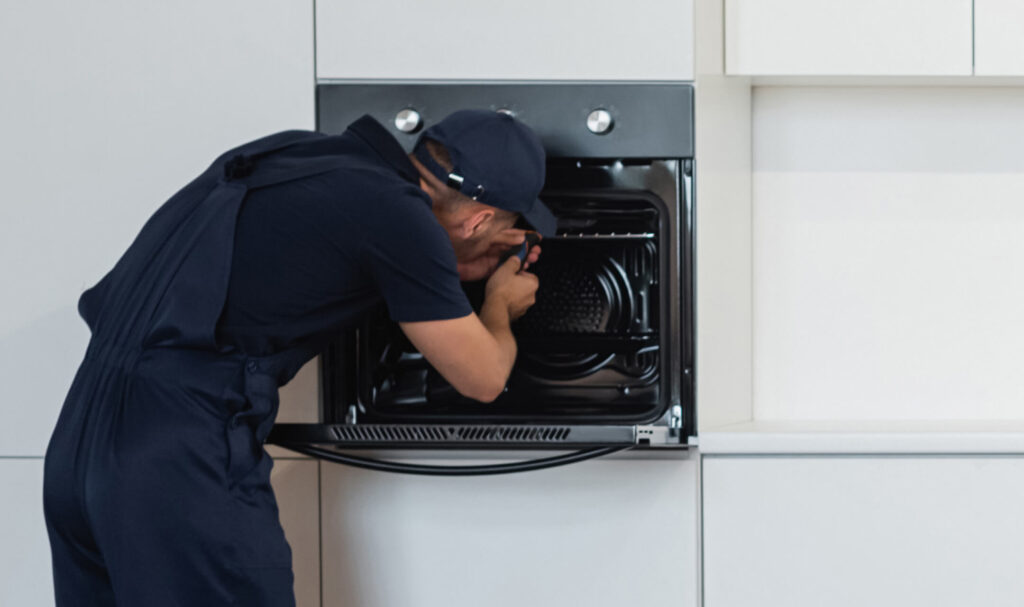 Stove repair
Our technicians are trained and licensed to provide the most professional stove repair services. We have been repairing stoves for many years using the most advanced technology, which allows us to guarantee the best results. Our highly qualified technicians are able to solve any problem with your stove, regardless of its complexity.
We understand how frustrating it can be when your home appliances break down. Luckily, you have landed here to get them repaired, as this is our specialty! Appliance Repair Toronto uses only genuine parts and the latest equipment to ensure that your devices will be as efficient and reliable after the repair as possible. Don't miss this opportunity to have them working like new!