We all depend on our appliances at home and expect them to work efficiently and smoothly. Whatever service you need, we promise to perform the most reliable and trustworthy repair and maintenance of your appliance in Newmarket and exceed your expectations. Appliance Repair Toronto offers high-quality services at the most affordable prices. We are happy to help and be there for every client at any time of the day.
We have the necessary tools and experience to repair household appliances in Newmarket. Our qualified technicians can quickly and efficiently identify the problem, whether it is an oven, washing machine, dryer, refrigerator, dishwasher or other appliance. Numerous customers enjoy their peace of mind thanks to Appliance Repair Toronto. We repair all makes and models of the mentioned devices.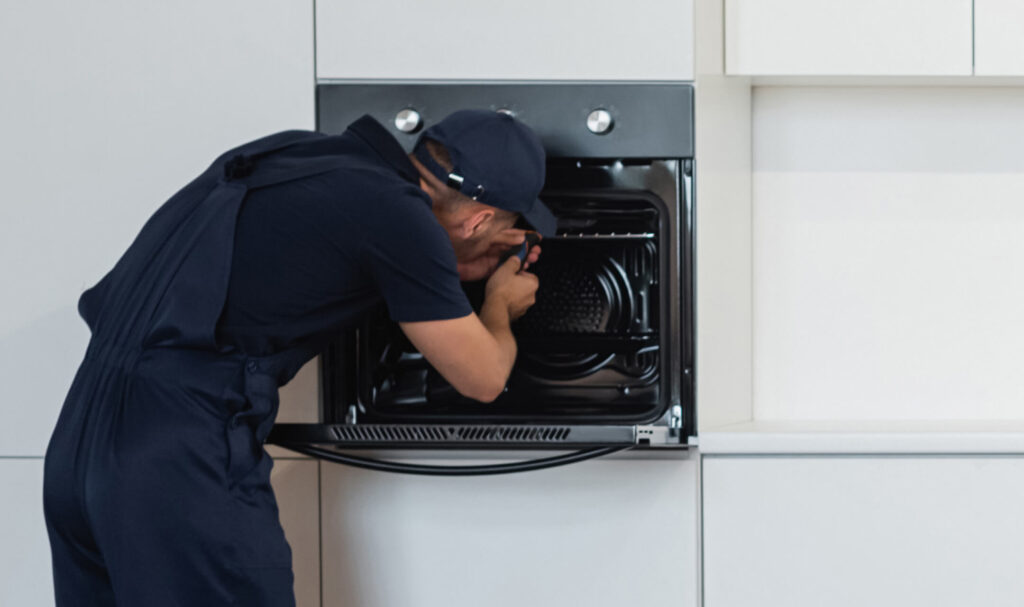 Transparent pricing, emergency services, diagnostics of equipment before the start of repair, and only original spare parts. From the first call to the last handshake, you can be sure that our Newmarket appliance repair service will delight you. Your satisfaction is our top priority, as evidenced by the many positive reviews we have received from customers.
Finest Appliance Repair Services That Will Surpass Your Expectations in Newmarket
A broken dishwasher or an oven that doesn't work, or most importantly, a freezer or refrigerator that doesn't keep food at a safe temperature, leave you scrambling to find solutions to the problems they cause. When a home appliance breaks down, you want the problem solved quickly and at the lowest cost. Rest assured that we can help by providing appliance repair services anywhere in Newmarket at the most affordable prices.
Washing Machine
Our specialists will quickly identify the problem with your machine and advise you on the best course of action. If your machine needs spare parts, they will be able to order parts from our warehouse. We can also order parts for you if we do not have them in stock. You can be sure that your device will be working again within a few minutes, regardless of whether there is a problem with the drum, control panel or other internal components. Numerous customers appreciate their stress-free laundry days thanks to us. We repair washing machines in Newmarket regardless of whether they are front-loading, top-loading, or semi-automatic.
Refrigerator
Refrigerators are essential home appliances. When a refrigerator performs its function as intended, it can provide significant cost savings while increasing the comfort and health of the family. Refrigerators often have problems. And fortunately, most of them are not too serious. Most often, refrigerator repair is needed when it stops functioning, the doors do not close or significant leaks appear. We recommend that you call our specialist if you think your refrigerator needs repair in Newmarket or the surrounding area.
Dishwasher
Imagine that after an evening spent with friends, you need to wash a bunch of dishes. In such situations, the dishwasher should be your best ally, but it broke down at the most inopportune moment. Our technicians are able to fix the most common and difficult dishwasher problems, such as inadequate cleaning, water leaks, drain problems, power problems, or if it makes loud noises. If it is convenient for you, our staff can come out to your home to fix the unit. Our skilled repair team can provide you with fast and affordable dishwasher repair in Newmarket and is equipped with all the parts needed to fix any problem.
Dryer
Dryers are an integral component of the modern home today. In turn, your home is likely to face a number of problems when your dryer breaks down. The most common dryer problems our customers encounter are faulty thermal fuse, motor and belt issues, loud noises, or faulty heating coils. A faulty dryer poses a risk to your household. If your dryer stops working and isn't repaired quickly, you could end up paying more on your energy bills each month. We can fix your dryer in Newmarket in just one visit.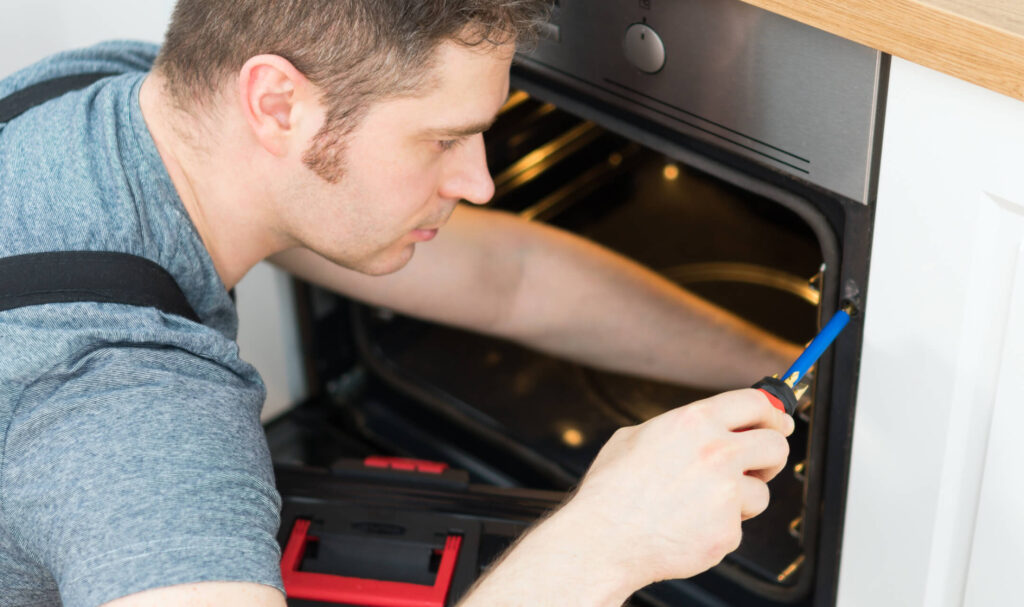 Oven
There are many problems with your oven that may force you to call in professionals. They will be able to diagnose the problem quickly and fix it. You do not have to replace your oven as soon as it is out of order. We can reliably and efficiently eliminate any problem (gas burner does not light, broken knobs or timers, condensation accumulation, overheating temperature problems, and many others) in your oven. We service all brands of ovens, including Samsung, LG, GE and Frigidaire. The best oven repair service in Newmarket is just a phone call away.
Stove
Our specialists are trained to fix furnaces. This is one of those appliances that, if not repaired by a qualified technician, can cause a fire in your home. Here are some signs that your hob needs repair. If the gas burner does not light or heats up slowly, it is difficult to regulate the heat, the heating element has stopped working, and there is damage to the gas coil, and much more. Keep in mind that if your stove is repaired incorrectly, then when it is turned on after repair, gas leakage may occur, leading to an explosion in your home. Someone who is not qualified to repair the stove may also cause additional damage, resulting in the need to replace it. As a result, you should only allow experts to repair your stove in Newmarket.
Appliance Repair Toronto has the know-how and resources to repair your equipment quickly and safely. We are familiar with the different types of faults that occur on devices and can repair them quickly. Our same-day repair service and qualified technicians can offer repair services even on holidays.