We all rely on our appliances and expect them to function smoothly. No matter what services you need, we promise to perform the best and most reliable repair and maintenance of your appliance in Erin. Appliance Repair Toronto offers high-quality services. We are here to help and support all our customers at any hour of the day.
Our technicians have the necessary equipment and skills to repair any appliances in Erin. We can quickly diagnose any problem related to dryers, washers, refrigerators, dishwashers as well as other home appliances. Numerous customers enjoy their peace of mind thanks to Appliance Repair Toronto.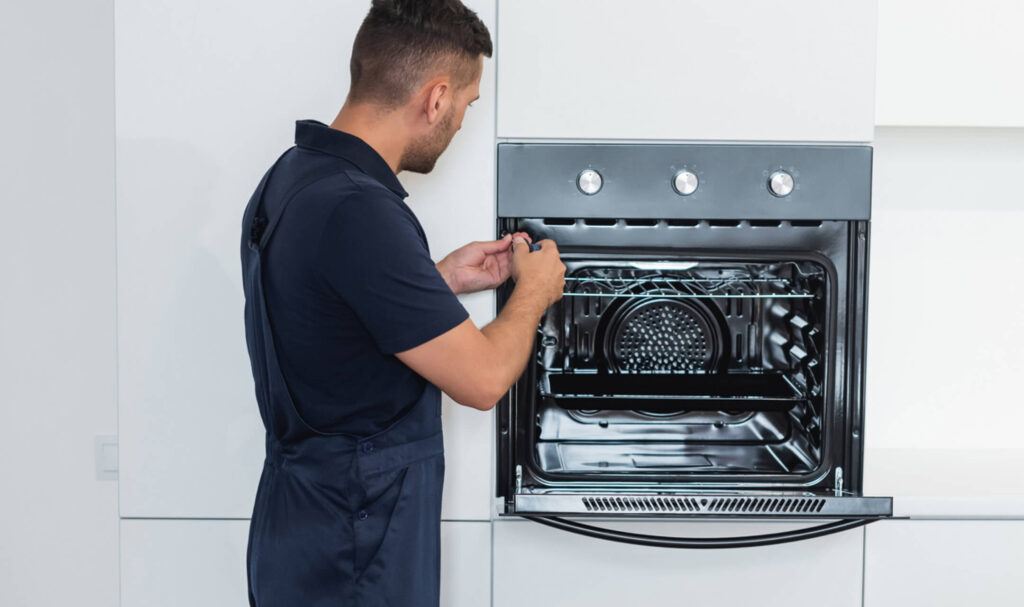 Emergency service that is available on the same day, free diagnostics of the equipment before starting the repair process, the use of only original spare parts and affordable prices are all that you will get when working with us. Rest assured that our Erin appliance repair service will delight you from the very first phone call to the last handshake. Your satisfaction is our top priority, as evidenced by the many positive reviews we have received from customers.
Finest Appliance Repair Services That Will Surpass Your Expectations in Erin
A damaged dishwasher or an oven that doesn't respond, or most importantly, a freezer or refrigerator that doesn't keep your food cool – can be a real nightmare. You want to solve the problem quickly and inexpensively when a major appliance breaks down. Don't worry; we can help by providing appliance repair services in Erin for the most affordable price possible.
Washing Machine
Our experts will quickly identify the issue with your machine and advise you on the best solution. If your washing machine requires replacement parts, our pros will install and test them on the spot. In addition, we can order the necessary parts if we don't have them available. The device will be repaired promptly, whether there are problems with the control panel, drum, or other internal components. We fix washing machines in Erin whether they are top- or front-loading, semi-automatic or automatic.
Refrigerator
A refrigerator is a household appliance that no modern home can do without. The functions of the refrigerator are perfect and can help you save considerable money and improve the health and comfort of your family. The most common cases of refrigerator repair are leaks, faulty doors, and damaged seals. We recommend that you call our specialist if your refrigerator needs repair in Erin or nearby.
Dishwasher
Imagine a pile of dishes that need to be washed after dinner with friends. Your dishwasher should be your friend in these scenarios, but it breaks down at the worst possible moment. Our technicians can quickly fix the most common and rare dishwasher problems, such as poor cleaning or water leaks. It may be making loud or strange noises or experiencing power problems. If it is convenient for you, our team will come out to your home, and in most cases, we will fix it the same day. Our skilled repair team will provide fast and affordable dishwasher repair in Erin and has all the components needed to fix any problem.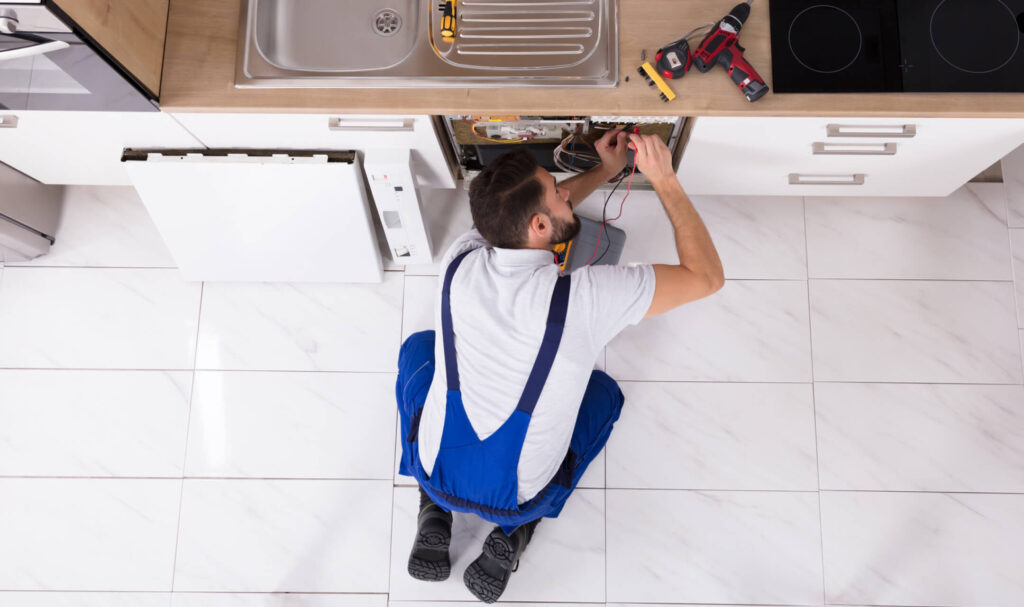 Dryer
Dryers are now a vital component of the modern home. The most common problems our customers encounter are thermal fuse problems, motor not working properly, loud noises, or defective heating coils. Keep in mind that if your dryer breaks down and you don't get it fixed immediately, it could end up with expensive energy bills. An unreliable dryer can pose a risk to your family members. It's not worth putting your family's safety at risk when your dryer breaks down. We can fix your dryer in Erin with just one visit.
Oven
There are many problems in your oven that may force you to call in the experts. Fortunately, we will quickly identify and fix any of them. You don't have to replace your oven right after it breaks down. We can fix any problem with your device, including broken knobs and timers, gas burners that won't light, overheating problems, and many other issues. We repair all brands of ovens, including Maytag, KitchenAid, Frigidaire, LG, GE, and Samsung. One phone call, and you will get the best oven repair services in Erin.
Stove
These are the signs that your stove needs repair: The gas burner does not light or heats slowly, the temperature cannot be adjusted, the heating elements do not work, and the gas coils may be damaged. Remember that if the stove is not repaired properly, a gas leak may occur when you turn it on after the repair, causing a fire in your home. It is best to only let professionals repair your stove in Erin.
Appliance Repair Toronto can quickly and effectively restore your equipment due to our huge spare parts supply, expertise, and courteous customer service. We've seen every possible issue and are able to repair it in no time. Our same-day repair service and highly qualified staff can provide repair assistance anytime you need it.