When any of your household devices starts acting up, it is not just a minor inconvenience – it can disrupt your daily routine and ruin your plans. Our best crew of local appliance repair experts in Barrie is available to help you fix virtually any type or model of appliance right the first time around. We have restored ovens, stoves, dishwashers, fridges, washing machines, dryers, and other equipment for years. Thanks to our track record, we are the company you can trust when your home appliances let you down!
Appliance Repair Toronto is one of the largest and most well-reputed appliance service providers in the area. Our appliance repair technicians are specially trained to work at the highest quality and customer satisfaction standards. Our appliance repair company in Barrie proudly offers an extensive warranty on most repairs and strives to deliver impeccable same-day service for every repair job, no matter the complexity.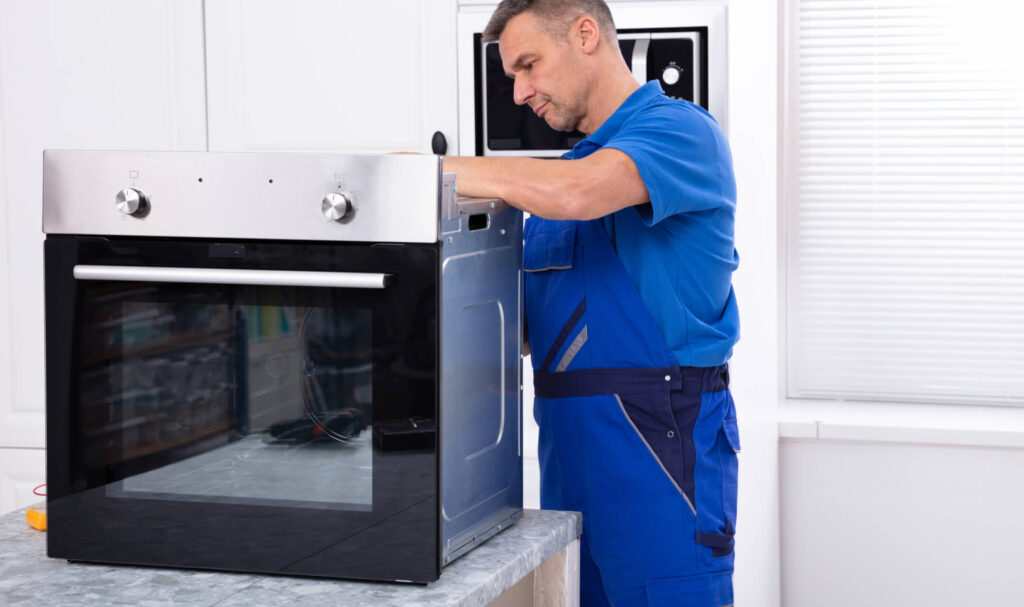 We aim to take the hassle and stress out of repairing your appliances and focus on convenience. With the most advanced equipment and repair techniques, we are committed to providing unparalleled services that are punctual, extensive, and cost-effective. Our company is widely hailed as prompt, efficient and professional, so if you're looking for quality services to fix your appliances in Barrie at fair prices, you've found them!
Leading appliance repair services in Barrie are available
Is your refrigerator not cooling enough, dishes come out dirty or you've noticed a puddle of water under the washing machine? When one of your appliances fails, all you can think about is getting it fixed as soon as possible and getting back to your normal routine. Our team understands that an appliance repair problem is a huge nuisance. That is why we work hard to provide you with the fastest, most qualified appliance repair services in Barrie. You can count on us for the following services:
Refrigerator repair
A refrigerator breakdown is always an emergency and requires an immediate response. The noisy operation, a faulty thermostat or compressor, leaking, defective motor or no light – all these issues, and more, can be easily eliminated by our qualified pros! No matter what brand your refrigerator is, we can fix it. With state-of-the-art equipment, precision and craftsmanship, there is no fault that would stump us. Having vast experience with a variety of makes and models, our best fridge repair specialists in Barrie guarantee fast and efficient restoration of your appliance.
Washing machine repair
Washing machine broken? Don't worry. At Appliance Repair Toronto, we are committed to providing you with fast, cost-effective repairs within a reasonable time frame. Our team of trusted engineers is skilled in repairing a wide range of laundry equipment, regardless of breakdown. Be at a power failure, leakage, drainage issue, excessive noise, or any other problem – all you need to do is let us know you need help, and our engineers will come out at a time that suits you and do the job right. For effective washing machine repair in Barrie, we have you covered!
Dishwasher repair
We at Appliance Repair Toronto understand the frustration a dishwasher breakdown can cause and how it affects the day-to-day running of your kitchen. We offer the fast and reliable service you need when you are dealing with such a mishap. Our engineers work throughout Barrie and the area, so wherever you are, we can always lend you a helping hand. Our staff is trained to repair a wide range of different dishwashers. They work strictly on a "fix or replace" basis, so you can relax knowing that your dishwasher breakdown will always be resolved. With us, you normally won't need to wait more than a single day for top-notch dishwasher repair in Barrie.
Dryer repair
When your dryer breaks down, you need a prompt and dependable service that will ensure a lasting repair. We are a team of qualified engineers capable of providing high-quality, extended repairs to dryers of various makes and models. Clothes coming out wet, drum not rotating, overheating, excessive vibration, and loud operation – we have handled it all and know how to help you. Defective dryers pose a fire hazard, so if you experience any of the above problems, contact us immediately. Our service vans are equipped with a large inventory of replacement parts, allowing us to provide exceptional dryer repair services in Barrie.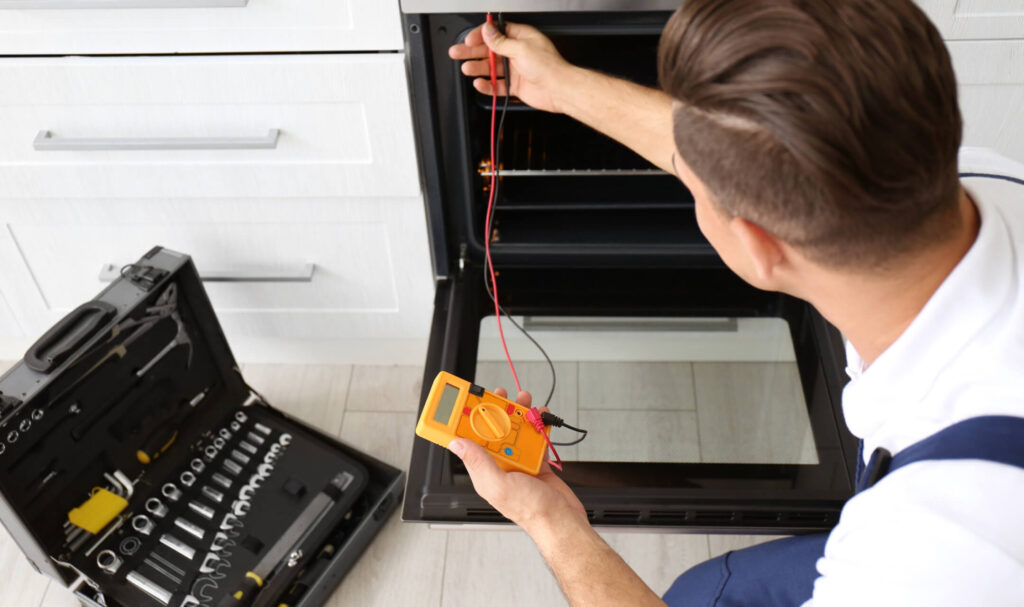 Oven repair
Oven malfunctions are not common, but they can still catch you off guard and ruin your evening. If your oven does not heat up or overheats, bakes unevenly, or fails to set the temperature or time, contact us! Our friendly customer service representatives are ready to take your call anytime and get you an appointment as soon as possible! When you choose Appliance Repair Toronto, you get the knowledge and experience of our factory-trained technicians directly to your front door to assist you with any of your oven repair needs. You don't have to go a day without an oven or risk a fire by repairing it on your own. You can fully rely on our oven repair services in Barrie instead!
Stove repair
Stoves play an essential role in the modern kitchen, so when yours breaks down, it is important that you get immediate help. At Appliance Repair Toronto, we offer the prompt and robust service you need when you're faced with a stove failure. We have trained engineers across the area always on standby to help. Having a thorough knowledge of stove repair specs, our seasoned pros know how to handle complex stove malfunctions without unnecessary inconvenience. If you want to get help in solving complex problems at no extra cost, take advantage of our stove repair service in Barrie!
Appliance Repair Toronto is built on passion, expertise, and commitment. When you contact us, you get dedicated, enthusiastic, and highly skilled professionals working on your equipment. We appreciate, and most importantly, we are proud of the trust our customers place in us to make their homes comfortable and all their appliances functioning. Contact us today, and we will definitely provide you with services so good that you will not hesitate to share them with others!