Before you throw your device away for disposal, let's take a closer look at the problem. We understand how many problems faulty appliances can cause and offer the best appliance repair solutions in Burlington!
Appliance Repair Toronto is the most suitable place to solve problems with home appliances. Our highly qualified technicians are able to repair your equipment at any time. Whether your refrigerator, washing machine, oven or any other appliance is broken, our experienced team can get your home and business back up and running the same day you call! When you work with us, you are guaranteed to be served by an experienced team of specialists throughout the entire repair process. We adhere to the highest standards to ensure your complete satisfaction.
Toronto Appliance Repair can repair appliances that other companies in Burlington won't take on. We will get the job done quickly and at a reasonable price. All of our repair engineers are factory-certified. Our technician will arrive at your site with all the necessary tools and spare parts to fix the problem quickly. After they complete the job efficiently and promptly, they will clean up so as not to cause you any discomfort. We understand that servicing household appliances is not something you do every day. Therefore, our highly qualified service team is ready to help you throughout the process. Our company is the most trusted appliance repair company in Burlington because of our commitment to excellence in customer service!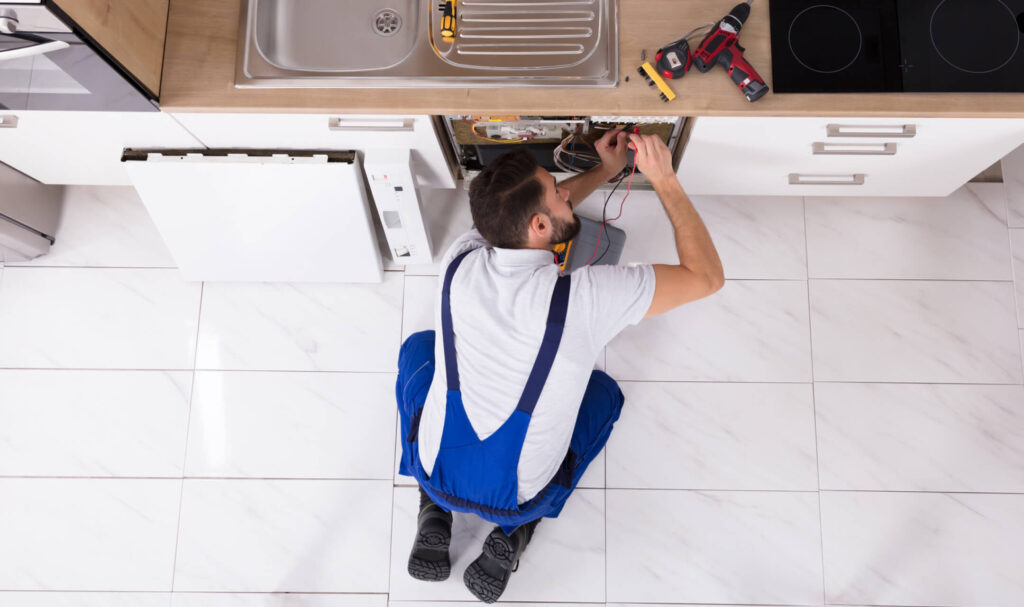 Quality appliance repair services in Burlington at your disposal
If you need to repair your home appliances, there is no better option than Appliance Repair Toronto! Our highly qualified technicians are able to solve your problem quickly! They are up to date with the latest innovations in appliance repair, so you can rest assured that your device will be professionally repaired. When you need your refrigerator, dishwasher, or dryer repaired, we will do everything we can to make your experience convenient, fast, and easy. Take a look at the appliance repair services we provide in Burlington.
Refrigerator repair
As you know, refrigerators are probably the most frequently used appliances in every home, so keeping them in good condition is crucial for all homeowners. You don't have to worry about leaks, poor cooling, noise or insufficient defrosting. Our technicians are the best in refrigerator repair and are certified to repair the most popular makes and models of refrigerators. Don't let faulty appliances disrupt your day. Let our Burlington refrigerator repair technicians take care of the most in-demand appliance in your kitchen!
Washing machine repair
Even the most reliable brands need periodic maintenance when it comes to washing machines. If your device is not spinning, making strange noises, the water is not draining, or your clothes are dirty, we have the solution! Our talented technicians are highly trained and equipped to solve the most common washing machine problems. Your appliance will be working at full capacity within minutes thanks to their ability to repair washing machines all day long. We know that finding a company that can provide dependable washing machine repair services in Burlington is not easy. We are glad you found us and promise to make your washing machine repair experience a breeze!
Dishwasher repair
A dishwasher is not considered a luxury but a necessary kitchen appliance. When the dishwasher does not work, it is noticeable. Leaks, poor maintenance and clogs in the water system prevent efficient cleaning. Appliance Repair Toronto promises to ensure that dishwasher repair will be easy and fast. We take pride in our work and strive to provide the best dishwasher repair services in Burlington at affordable prices to ensure your convenience and comfort!
Dryer repair
Instead of hanging wet laundry outside or carrying things to the laundry room, leave the repair to us! Our experienced technicians can fix any dryer problem efficiently and to the highest standards. In order to better assist our customers, we stock our service vehicles with original spare parts. Our reputation is impeccable, and our highly trained technicians can handle any dryer repair you need in Burlington, no matter how big or small!
Oven repair
When you're about to bake cookies, the last thing you want to face is a broken oven! We can help you get your oven repaired quickly. We understand how important the appliances you use for cooking are to your loved ones and to yourself. We promise a quick and efficient solution to your problem to alleviate your discomfort. Some of the most common problems are faulty compressors, thermostats, and faulty timers. Fortunately, our team is experienced in repairing, servicing and maintaining every make and model of all leading oven brands. So don't hesitate to trust your oven repair to our skilled Burlington professionals!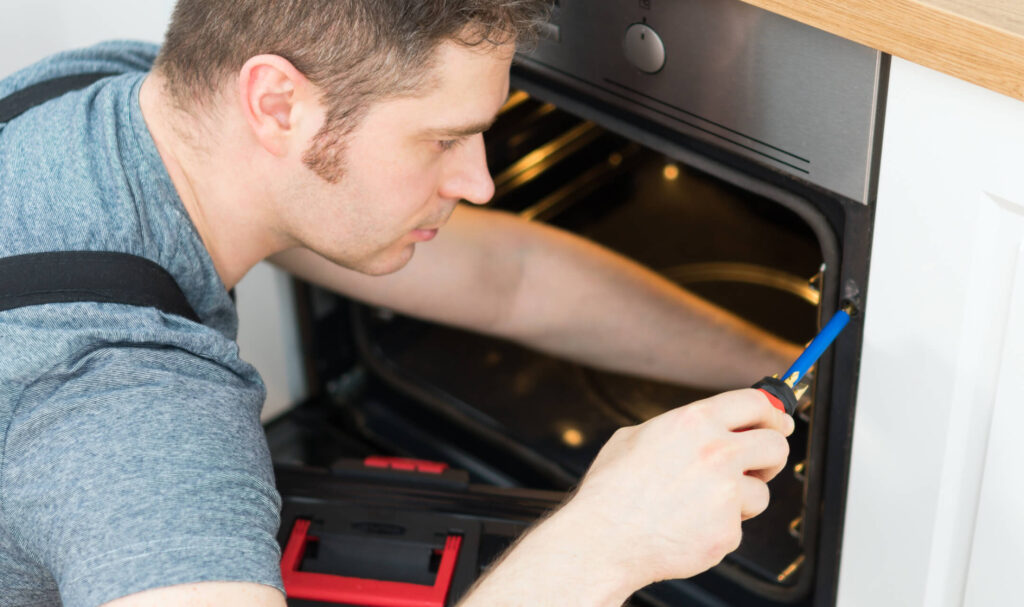 Stove repair
Do you have difficulties setting the thermostat, excessive smoking or problems with surface burners not turning on? No need to get upset when it comes time to repair your stove; we have been doing this for years! We use state-of-the-art methods to ensure the best quality results. Our experienced technicians are equipped to tackle any stove problem, no matter how complex. S
We know how annoying it is when home appliances break down at home. Appliance Repair Toronto uses only genuine parts and the latest equipment to ensure that your devices are as efficient and reliable as possible. Don't miss this chance to make them work like new!