If one of your home appliances breaks down, it is more than a minor problem. Our appliance repair team in Oshawa is ready to fix any model or type of appliance. For years we have been repairing ovens and ranges, refrigerators, washers, dryers, and washing machines. We are the company you can trust when your home appliances break down.
Appliance Repair Toronto technicians are highly qualified to meet the highest standards of quality and customer satisfaction and are proud to offer a full warranty on all repairs. We strive to provide impeccable same-day service for any repair job, regardless of its complexity.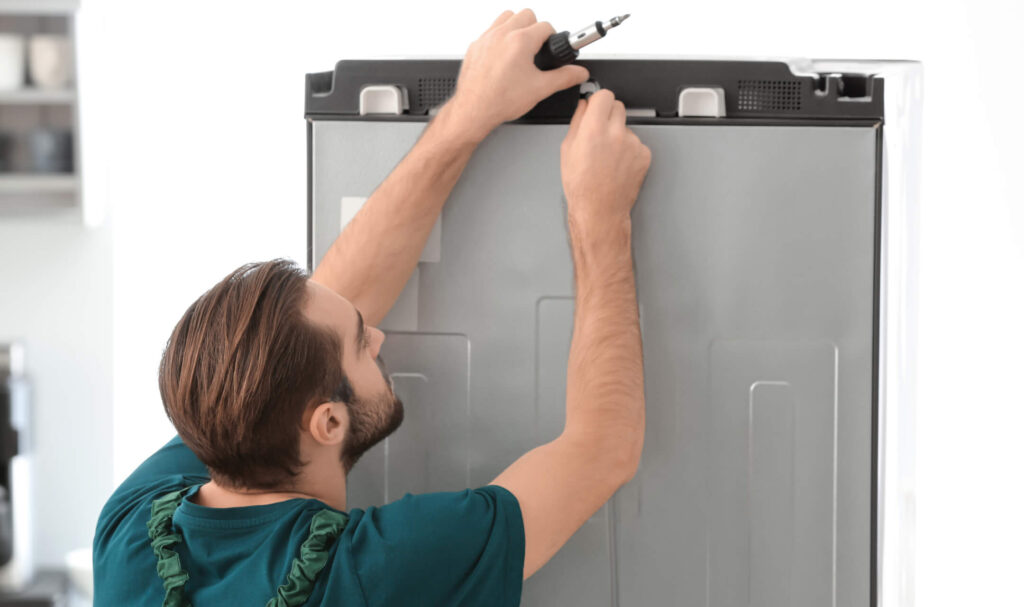 We want to make appliance repair easy and hassle-free. We use the best equipment and technology to provide exceptional service that is fast, thorough, and cost-effective. That is why we are the best choice for your appliance repair in Oshawa.
Leading appliance repair services in Oshawa are available
Is your refrigerator not cooling well? Have you noticed puddles of water under the washing machine? All you can do is fix it quickly and get back to your normal life. We understand that home appliance repairs can cause a lot of inconveniences. We strive to offer the best appliance repair services in Oshawa.
Refrigerator repair
Refrigerator breakdowns are always an emergency that requires immediate attention. Our qualified professionals can resolve all problems, including a noisy operation, a defective thermostat or compressor, or a faulty motor. We will repair any brand of refrigerator with state-of-the-art equipment. Our best fridge repair experts in Oshawa have extensive experience with many makes and models. They will quickly restore your appliance to its original condition.
Washing machine repair
Appliance Repair Toronto is committed to providing fast and cost-effective washer repairs. No matter what type of laundry equipment you have, our pros are skilled at repairing it. No matter if your laundry equipment is making excessive noise or has power issues, we can help. We can provide effective washing machine repairs in Oshawa!
Dishwasher repair
Appliance Repair Toronto knows how frustrating a dishwasher malfunction can be and how it affects your daily work in the kitchen. When you have to deal with such a problem, we offer fast and reliable assistance. Our technicians are trained to repair a variety of dishwashers. You can be sure that your dishwasher will be repaired or replaced according to the "repair or replace" principle. You don't have to wait for dishwasher repair in Oshawa.
Dryer repair
Our team consists of qualified engineers who are able to provide advanced, quality dryer repairs for all makes and models. We've seen it all, including drums that won't spin, overheating issues, excessive vibration and noisy operation. If you have any problems with your dryer, contact us immediately. We have a large stock of replacement parts in our service vans, allowing us to offer exceptional dryer repair services for Oshawa.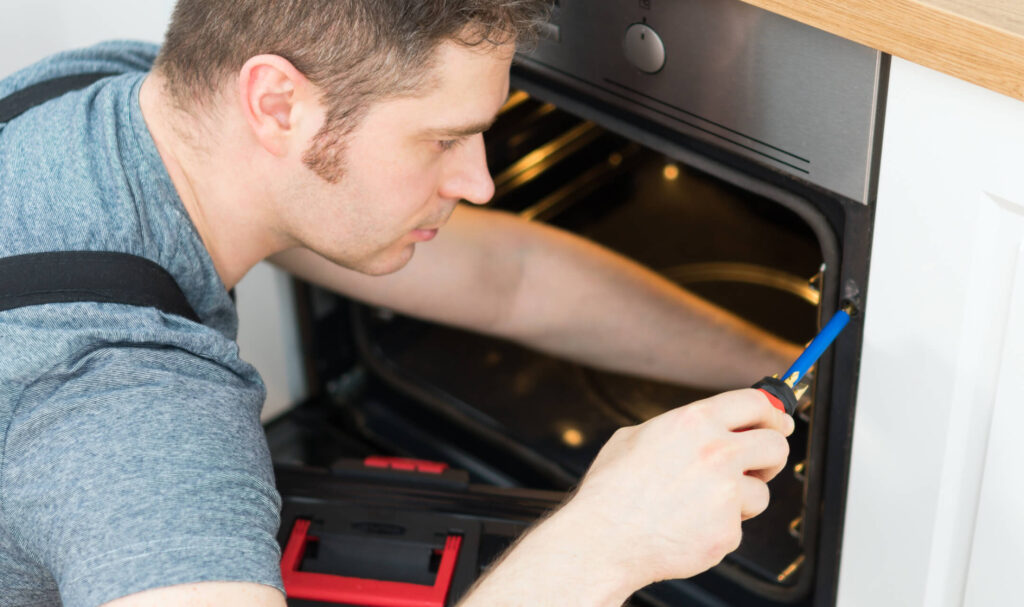 Oven repair
Oven problems aren't common but can still ruin your evening. Contact us if your oven doesn't heat up, overheats, bakes unevenly or does not set the time or temperature properly. We are available to answer your calls at any time and schedule an appointment for you as quickly as possible. Appliance Repair Toronto brings the expertise and experience of factory-trained technicians right to your door to help you with all your oven repair needs.
Stove repair
The stove is an integral part of the modern kitchen. You must have immediate help if your stove breaks down. Appliance Repair Toronto provides the fast and reliable service you need when your stove breaks down. Our technicians are ready to assist you in any way they can and solve complex problems at no extra cost!
Appliance Repair Toronto is based on passion, experience and dedication. We are proud to have earned the trust of our customers in creating comfort in their homes. We are here to help you, so don't hesitate to contact us!