We all depend on our appliances, expecting them to work quickly and efficiently when needed. We guarantee to offer the best quality appliance service and repair in Innisfil, no matter what services you need. Our Appliance Repair Toronto team uses the latest repair tools and techniques to manage each project. We are happy to help and support our customers at any time of the day.
Our qualified specialists can quickly and effortlessly solve any problem, whether it is a washing machine, dryer, refrigerator, dishwasher, or other household appliance. Numerous customers enjoy their days without stress, thanks to Appliance Repair Toronto.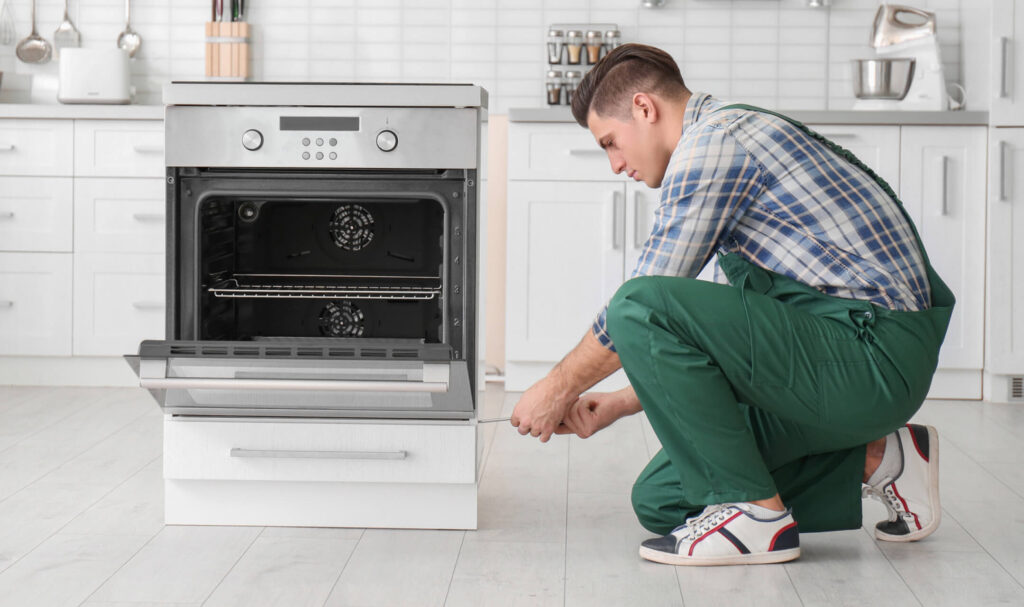 Emergency service on the same day, free equipment diagnostics before the repair starts, only original components, and affordable prices – that's all you get when you work with us. Rest assured that our Innisfil appliance repair service will delight you from the first call to the last handshake. Your satisfaction is our top priority, as evidenced by the numerous positive reviews we have received from customers.
Finest Appliance Repair Services That Will Surpass Your Expectations in Innisfil
A dishwasher that doesn't work, an oven that doesn't respond, or, worst of all, a freezer or refrigerator that doesn't keep food at a safe temperature is a nightmare when you have to look for an answer to the problem they create. If a large home appliance breaks down, you want to solve the problem quickly and at the lowest cost. Fear not; we are here to help by offering appliance repair services throughout Innisfil at the best prices.
Washing Machine
Our experts will be able to quickly pinpoint the problem and recommend the best course of action. If your washing machine needs replacement parts, they will pick them up from our warehouse. You can rest assured that your unit will be up and running within an hour or so, whether the problem is with the control panel, drum or any internal components. Numerous customers are satisfied with the fact that thanks to us, the washing time goes smoothly. We fix washing machines in Innisfil, whether they are top- or front-loading, semi-automatic or automatic.
Refrigerator
Refrigerators are home appliances that are indispensable in modern households. The features of a refrigerator are sophisticated and can help you save significant money while improving the health and comfort of your home. The most common types of refrigerator repairs are fixing leaks, door malfunctions, and damaged seals. If you think your refrigerator needs refrigerator repair in Innisfil or any other area nearby, we recommend calling our specialist.
Dishwasher
Imagine washing the dishes after dinner with friends. In such situations, the dishwasher should be your most reliable ally, but it breaks down all of a sudden. Our experts can quickly fix the most common and rare problems that occur with dishwashers, such as poor quality washing and water leaks.
It may be making loud or strange noises or have power problems. At a time convenient for you, our staff can come to your home on the same day. Our qualified repair team will offer you fast and affordable dishwasher repair in Innisfil and is equipped with all the components needed to fix any problem.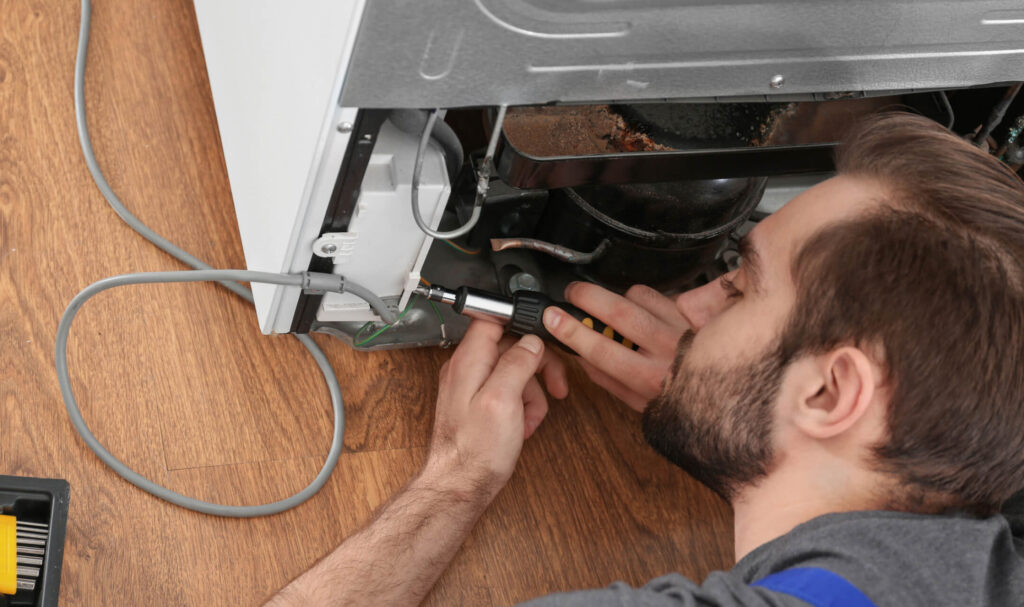 Dryer
Dryers have become an integral part of most modern homes. As a result, when a dryer fails, a variety of problems can arise. Most of our customers face dryer problems such as a damaged thermal fuse, motor problems, worn belts, and loud noise. Keep in mind that if your electric dryer breaks down and you don't get it fixed immediately, it could end up costing you excessive electricity bills for the month. A faulty dryer can also pose a risk to your family members. It is not worth jeopardizing the safety of your family members when your dryer breaks down. We can repair your dryer in Innisfil in just one phone call.
Oven
When it comes to your oven, there can be a variety of problems that can cause you to seek the help of appliance repair professionals. We will be able to quickly identify the problem and fix it. However, this does not mean that you have to replace your oven the moment it breaks down. We can solve any problem in your oven, including broken knobs and timers, overheating problems, and other issues. We service all brands of ovens, including Samsung, LG, GE, and Frigidaire. One phone call, and you will get the most efficient oven repair services in Innisfil.
Stove
Our technicians are trained to repair any brand of stove. If the repair is not done by qualified professionals, it can lead to an explosion in your home. The hob can be gas or electric and we know how to repair it. These indicators show that your hob needs repair: The temperature cannot be adjusted, the heating elements do not work or the gas coils are damaged. If the stove is not repaired, a gas leak and fire may occur. It is best to entrust stove repair in Innisfil only to professionals.
Appliance Repair Toronto can quickly and efficiently restore your appliances thanks to our large stock of spare parts, vast experience, and professional customer service. We are very familiar with all types of appliance malfunctions and are able to fix them quickly. Our same-day repair service and highly qualified staff can provide expert assistance even on holidays.