Let us have a look at your faulty appliances before you toss them out! We know how much trouble faulty devices can cause you and deliver the best solutions for appliance repair in Brampton!
Appliance Repair Toronto is the right place to go for all your appliance maintenance needs. Our competent techs are ready to restore your equipment any time. Whether your washer, fridge, oven or any other device is out of order, our experienced engineers can get your home back up and running the same day you call! By choosing us, you are guaranteed to get a team of true experts throughout the entire repair process. Over the years, we have built and maintained a loyal clientele by meeting and exceeding their expectations. In addition, our service team is held to the highest standards to ensure your absolute satisfaction.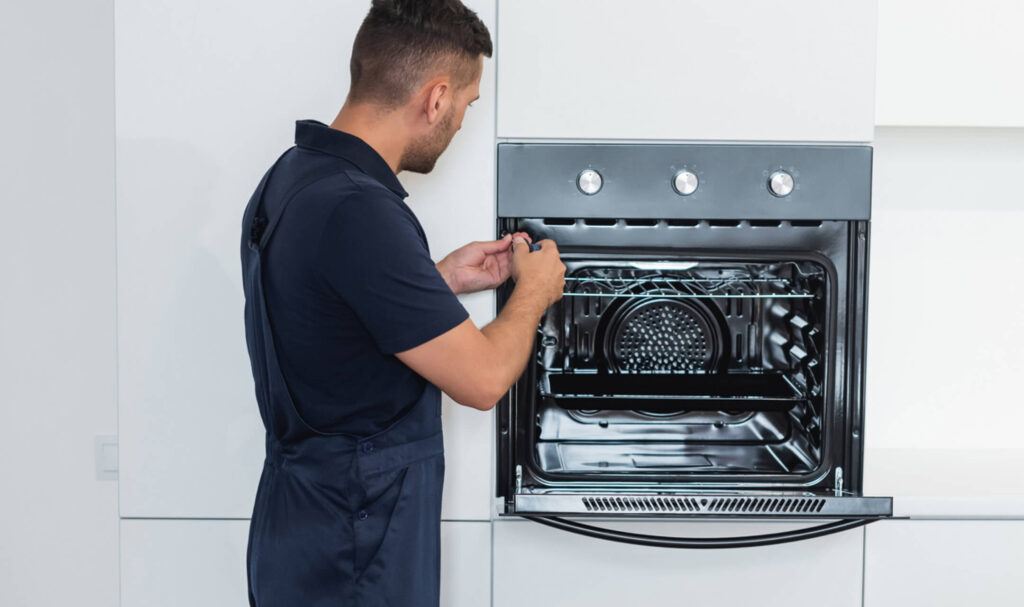 The list of brands we cover is long and diverse. We fix humble appliances and the most high-end names that other companies in Brampton won't touch. The job will be done in a timely fashion and at a sensible price. All of our repair engineers are factory certified, ensuring that the work we do is of sufficient quality to stand up to our comprehensive warranty. They will come to you equipped with all the necessary tools and spare parts to solve the problem on the same day. Having done the work precisely and accurately, they will clean up after themselves so as not to cause you discomfort. We understand that having household appliances serviced is not something you face every day. That is why our qualified customer support service is ready to guide you every step of the way. Our commitment to service excellence is what made us the most trusted appliance repair company in Brampton!
Quality appliance repair services in Brampton at your disposal
When it comes to fixing domestic appliances, there is no better option than Appliance Repair Toronto! Our company is our competent engineers. They can solve any problem with your devices right the first time! We constantly train our team and keep them up to date with the latest advances in the field of household appliance service so you may be sure to have real experts working on your equipment. Whether you need your dishwasher, fridge or dryer repair, we will strive to make your experience convenient, fast and easy. Have a glance at the appliance repair services we provide in Brampton.
Refrigerator repair
As we all know well, refrigerators are probably the most used appliances in any home; that's why keeping them in good condition is so important to every homeowner. Leaks, not defrosting, poor cooling, ice buildup or excessive noise can be a real nuisance, but don't fret! Our specialists are leaders in the field of refrigerator repair and are authorized to work with all major brands and models of refrigerators. Don't let the faulty equipment throw off your entire day – let our fridge repair pros in Brampton save the most prized thing in your kitchen!
Washing machine repair
When it comes to washing machines, even the most robust brands need regular servicing. If your washing machine won't spin, produces strange noises, is stuck full of water that won't drain or your clothes come out dirty we have the solution! Our talented technicians are highly trained and have all the necessary equipment to tackle the most common washing machine faults. They fix laundry equipment every day, so your washer will be at its peak in no time! We know that finding a company that provides dependable washing machine repair service in Brampton can be a headache. We're glad you found us and promise to make your washing machine repair experience a breeze!
Dishwasher repair
A dishwasher is no longer considered a luxury, but a necessary kitchen appliance. This becomes very clear the moment your dishwasher stops working. Leaks, poor cleaning, clogging of the water supply system or its absence may hinder convenient housekeeping. We at Appliance Repair Toronto promise to make your dishwasher repair fast and painless. We take immense pride in our work and strive to provide quality dishwasher repair service in Brampton at great prices to maintain your comfort and convenience!
Dryer repair
If your dryer stops working, the laundry is only half done. Instead of hanging wet clothes on drying lines or lugging things to the laundromat, entrust the repair to us! Our skillful specialists can fix any dryer breakdown quickly and to the highest standards. We stock our service vehicles with the most common genuine spare parts and keep up to date with all the latest laundry technology to better serve you. Our reputation is impeccable and our trained techs can easily handle any dryer repair in Brampton, big or small!
Oven repair
When you are ready to bake the cookies or fry up a delicious meal, the last thing you want to face is a broken oven! Don't panic – call us for fast oven repair. Knowing how essential your cooking equipment is to you and your family, we guarantee a quick and efficient solution to the problem to minimize your discomfort. Some of the most common breakdowns include faulty compressors, thermostats, and timer defects. Luckily, our team is experienced in supporting, servicing and repairing all makes and models of all major oven brands, so don't hesitate to leave your oven repair to our expert techs in Brampton!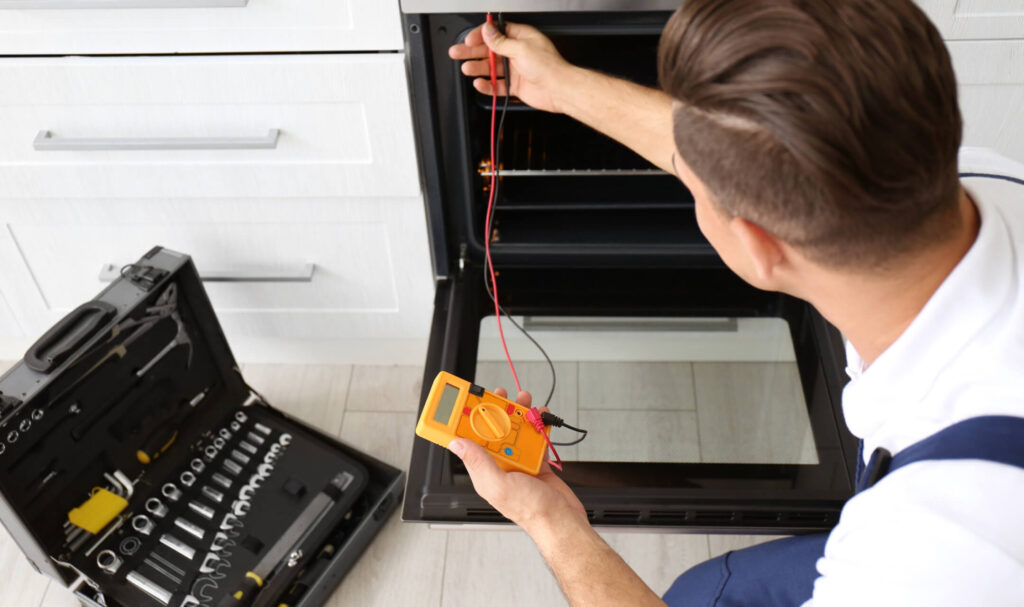 Stove repair
Is your stove having trouble calibrating the thermostat, smoking excessively or having problems with the surface burners not turning on? We have good news! Our specialists are trained and qualified to provide the highest level of stove repair service. No need to feel upset when it comes to restoring your stove, we have been doing this for years! Using the latest innovations, we can guarantee the best quality results. Our dedicated team of engineers can offer solutions to a wide variety of stove problems whatever the complexity, so you can enjoy cooking with our excellent stove repair service in Brampton!
We know how annoying it can be to have your home appliances break down. Luckily, you've landed here, as repairing them is our specialty! Using only genuine parts and state-of-the-art equipment, we at Appliance Repair Toronto maintain the maximum efficiency and integrity of your devices, so don't miss the chance to have them running like new today!